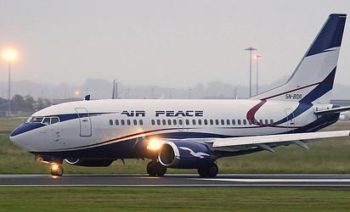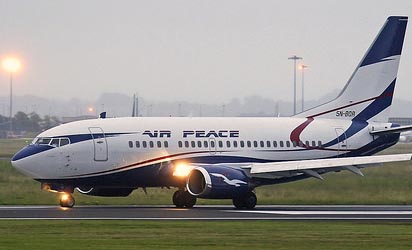 The Federal Government has been commended for reviewing the Operating Weather Minima in 18 airports in the country.
The commendation was given Tuesday by Air Peace Communications Manager, Chris Iwarah, in a chat with newsmen in Lagos.
He said that the review was a good development because of the problems caused by low visibility during the harmattan season.
"We must commend them for the review. The airline operators had a difficult time in December because we could not operate our scheduled flights due to adverse weather.
"So, what they have done is to ensure that we don't face similar situation next time.
"On our part, we are ready to upgrade our equipment and give the prerequisite training to our pilots to enable them to operate under the Instrument Landing Systems (ILS Cat II) Approach and Landing Minima," he said.
Iwarah said all hands must be on deck for the implementation of the review as soon as possible in order to reduce cases of flight delays and cancellations due to bad weather.
The review was carried out recently by the Nigerian Civil Aviation Authority (NCAA), in conjunction with the Nigerian Airspace Management Agency (NAMA).
Weather minima are the worst weather conditions under which aviation operations may be conducted under either visual or instrument flight rules.
The aerodromes where the operating minima and take-off minima have been reviewed are Lagos, Abuja, Kano, Port Harcourt, Calabar, Dutse, Eket and Enugu.
Others are Gombe, Ilorin, Kaduna, Katsina, Kebbi, Owerri, Sokoto, Uyo, Yola and Zaria.
The Spokesperson for the NCAA, Sam Adurogboye, had on Wednesday last week announced the review.
He said that the last time weather minima were actually reviewed was in 1983.
According to Adurogboye, a semblance of revision undertaken in 1993 only stated that the take-off minima will be equal or greater than landing minima at all airports.
He said that this was to allow for an air return to the same airport in case of any emergency.
"However, this present review allows for take-off as low as 150 metres Runway Visual Range (RVR), while some airports in the country with Category Two Instrument Landing Systems (ILS Cat II) can permit landing with 300 RVR.
"Before this review, the lowest visibility with Category Two ILS in the nation's airports was 800 metres/550 RVR,'' he said.