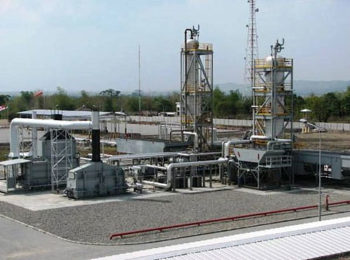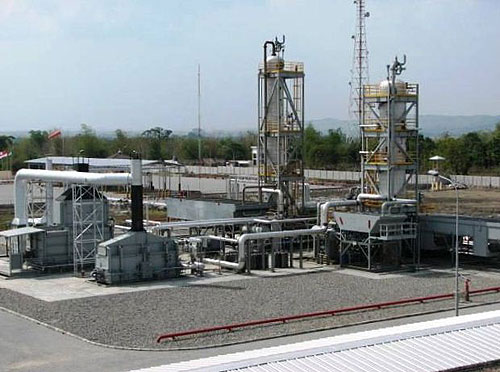 Nigeria will legalise currently outlawed mini refineries in the Niger Delta oil hub by the end of the year and supply them with crude at a reasonable price, the presidency said on Thursday, fulfilling demands from community leaders.
On Monday, Niger Delta leaders threatened to pull out of peace talks with the government unless their demands were met by Nov. 1.
"The Federal Government has started the process of replacing illegal refineries in the region with modular ones," the presidency said in a statement as Acting President Yemi Osinbajo met Niger Delta community leaders in Abuja.
Each of the Niger Delta states would receive two modular refineries to start up in the fourth quarter, the statement said.
The community leaders welcomed the outcome of the meeting.
"The meeting was excellent. We met with Mr Acting President and the discussion was very honest, truthful, forthright. We are very, very satisfied. No more ultimatum," Edwin Clark, head of the community leaders, told reporters.
The government has been in talks with community leaders since last year to end militant attacks on oil production facilities, which cut the OPEC member's output by 700,000 barrels a day for several months last year.
But a military crackdown on thousands of illegal refineries in the southern swamps, which process crude oil stolen from oil majors and state oil firm NNPC, has raised tensions.
The refineries process stolen crude in makeshift pipes and metal tanks hidden in oil-soaked clearings deep in the southern swampland's thick bush land.
The Niger Delta leaders had presented President Muhammadu Buhari a list of 16 demands last November to drag the southern swampland out of poverty. The militants then halted attacks to give the talks a chance.
The presidency said it was also discussing with oil majors to move their regional headquarters to the Niger Delta, another demand from communities complaining they do not benefit from the crude in their region.
"There is more consensus," Oil Minister Emmanuel Ibe Kachikwu said after the meeting, without elaborating. "Today was an environment of peace, calm, friendliness, and mutual dialogue of issues."
Osinbajo was appointed by Buhari to head Nigeria while Buhari is on medical leave in Britain for an undisclosed ailment.
Oil exports are now set to exceed 2 million barrels per day (bpd) in August, the highest in 17 months, from as little as just over 1 million bpd at certain points last year, thanks to a steady decline in attacks on pipelines.