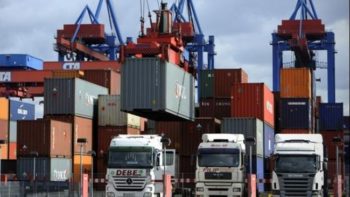 The Nigerian Export Promotion Council (NEPC) says a new funding scheme created by the Federal Government was as a result of the bureaucratic bottlenecks in accessing funds for export of non-oil product by exporters.
NEPC's Executive Director, Olusegun Awolowo, made the disclosure at a workshop on Good Agricultural Practice (GAP) for cashew farming and export finance facilities in Enugu.
According to him, the funding scheme was part of efforts at diversifying the economy to non-oil export to make the country survive at zero export of crude oil.
He said NEPC had embarked on several sensitisation campaigns and capacity building for various stakeholders.
Awolowo said it would bring to the fore, benefits derivable from exporting Nigeria goods and services to foreign markets.
He explained that the council's zero oil plans would ensure massive production and massive marketing of non-oil products.
According to him, cashew has been listed as one of the categories of agricultural products to be exported, over which the government has invested heavily.
The NEPC's boss said governments at various levels were working to curtail problems associated with poor quality and outright rejection of the country's products.
He further added that this was necessary to ensure the acceptability and appropriate pricing of locally made cashew.
"Towards this, the Federal Government has established a committee to set quality parameters for agro products.
"It would also validate Nigeria Strategy for a Single Quality Control Management System and achieve zero rejects of agro-commodities by foreign buyers," Awolowo said.