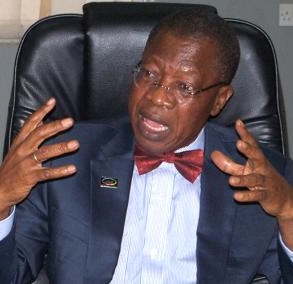 The Federal Government says it has put plans in motion to enforce the buying of Nigerian products by government agencies.
The Minister of Information, Culture and Tourism, Alhaji Lai Mohammed, said that the Act establishing the Bureau of Public Procurements would be reviewed to enforce the buying of Nigerian products which would, in turn, boost the economy.
Mohammed said this on Monday at a town hall meeting held at Umuahia on Monday.
He said, "Talking about Made-in-Nigeria products, let me use this important national platform to announce that the Federal Executive Council has already approved measures to sensitise Nigerians to patronise such products.
"These measures include the approval given to the Bureau of Public Procurement to increase the patronage of Made-in-Nigeria good and services through a review of its Act."
While commending the Abia State Government for its ingenuity in the production of Nigerian products, the minister said the Nigerian military was already wearing boots made in Abia State.
He said the production and sale of such products would help diversify the economy which is still dependent on oil.
Mohammed said, "Patronising Made-in-Nigeria goods and services is also key to the success of the policy. In this regard, I can boldly say that Abia State is a pacesetter. Today, the state supplies high-quality military boots to our military and that is just one of such impressive ventures by the state.
"So, while the state is boosting local production of goods and services, the military is patronising Made-in-Nigeria goods. It's a symbiotic relationship, and there is no better way to give teeth to the economic diversification policy."
Mohammed added that the Presidential Enabling Business Environment Council, which is presided over by the Acting President, Yemi Osinbajo, had approved a 60-day national action plan for ease of doing business in Nigeria.
The reforms, he said, include "making it possible for new businesses to be registered online from start to finish without having to visit the Corporate Affairs Commission office, streamlining the number of agencies operating at the nation's ports to just six, introduction of Visa on Arrival, Tourist and Business Visas and 48-hour Visa processing procedures by the Nigeria Immigration Service, reducing the number of forms required to incorporate a business in Nigeria from seven to one, and opening of additional 28 offices for issuance of Residence Permits in Nigeria, thus bringing the issuance of Combined Expatriate Residence Permit And Aliens Cards closer to the doorstep of employers of expatriates in all 36 states and the FCT."
Copyright Ships & Ports Ltd. Permission to use quotations from this article is granted subject to appropriate credit given to www.shipsandports.com.ng as the source.