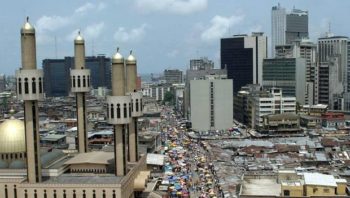 The Senior Special Assistant to the President on Economic Recovery and Growth Plan (ERGP), Alhaji Sani Yakubu, has said the priority of the plan was to stabilise the macro-economic environment toward achieving agricultural and food security in the country.
He disclosed this at a three-day meeting of the National Council on Industry, Trade and Investment, on Wednesday in Sokoto.
Yakubu said the ERGP aims at building globally competitive and diversified economy.
He further explained that the ERGP aims to improve transportation infrastructure and ensure energy sufficiency in power and petroleum products.
"This is to achieve an economy with low inflation, stable exchange rates and inclusive growth for providing opportunity for all citizens to express their entrepreneurial spirit.
"Government is all positioned to work with all the stakeholders and non state actors in addressing the challenges of improving productivity in the principal areas of trade, industry and investments." he said.
Yakubu advised state governments to align with federal institutions on resource utilisation plans with the national economic plan.
He added that they could also leverage information, data, feasibility and business plans prepared at very high levels of competencies.
The Permanent Secretary, Federal Ministry of Industry, Trade and Investment, Edet Akpan, said that in order to sustain the growth rate, stakeholders should ensure diversification of the economy from crude oil.
Akpan said further that the reality of diversification was to unlock the potentials in the industrial, trade and investment sector for job and wealth creation.