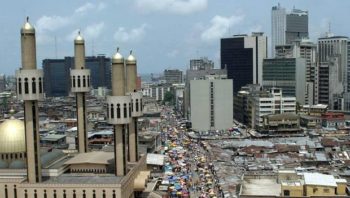 The Senior Special Assistant to the President on Industry, Trade and Investment, Jumoke Oduwole, has vowed Nigeria "must achieve its goal of attaining the top 100 by 2020" in the ease of doing business ranking.
Oduwole, also the secretary of the Presidential Enabling Business Environment Council (PEBEC), made the vow after the presentation of the 2018 Making Business Work Report of PEBEC on Monday.
She said to achieve that goal, the country needs to move up 45 places in the World Bank ease of doing business index over the next two years.
Nigeria is ranked 145 among 190 economies, according to the latest World Bank annual rating.
Oduwole said PEBEC had initiated industry-wide reforms in order to "ensure even better public service delivery and an improved business environment for micro, small and medium scale enterprises (MSMEs).
She said, "Nigeria must improve its ranking by 45 places in the World Bank Ease of Doing Business Index over the next two years to achieve its goal of attaining the top 100 by 2020.
"Such an ambitious goal requires accelerated and focused execution of Government Executive Order and National Action Plans (NAP).
"It is clear that Nigeria must now intensify its reform efforts; and the PEBEC will continue to work closely with the public and private sectors to institutionalise its reforms, cascade them to the state level, and refine and improve the business environment.
"In the second half of 2018 and into 2019, the PEBEC will focus primarily on regulators, an Omnibus Bill on business facilitation, and consolidating gains for the economy through the deepening of the sub-national Ease of Doing Business project".
Oduwole noted that Nigeria is "bouncing back from significant macroeconomic distress" and setting an example for other African countries to emulate.
She said PEBEC is building the capacity of the ministries, departments and agencies to foster cooperation between them and states, the national assembly and private sector.