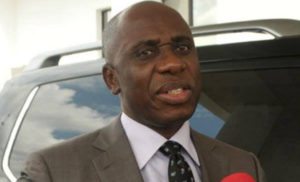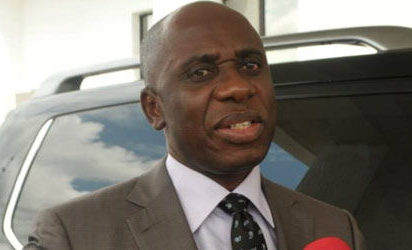 The Federal Government has signed a $45 million interim phase agreement with General Electric (GE) for the concession of narrow gauge rail lines in the country.
Minister of Transportation, Rotimi Amaechi made this known in an interview with journalists in Abuja on Monday.
The minister disclosed that the total money to be invested in the project was $2.7 billion after the whole agreement was concluded.
According to him, the interim phase includes the rehabilitation of the rail lines, the management of the transportation and Nigerian Railway Corporation (NRC) participation in commercial activities.
He said, "We came to conclusion on the narrow gauge; the interim phase of the narrow gauge, to enable us begin the initial rehabilitation of the rail lines so that we can commence commercial activities.
"Both in terms of cargoes, freight and transportation, we have signed the initial and temporary agreement.
"We have also agreed on the main agreement which will cost $45 million for the interim phase and $2.7 billion for the entire project."
Amaechi said with the interim agreement, GE would commence commercial activities for both cargoes and passengers before October.
He noted that GE would be bringing in 10 coaches and 100 wagons, adding that additional 10 locomotives and coaches would be repaired.
The minister, however, said that by January, GE intends to complete the whole interim process and move to the main phase.