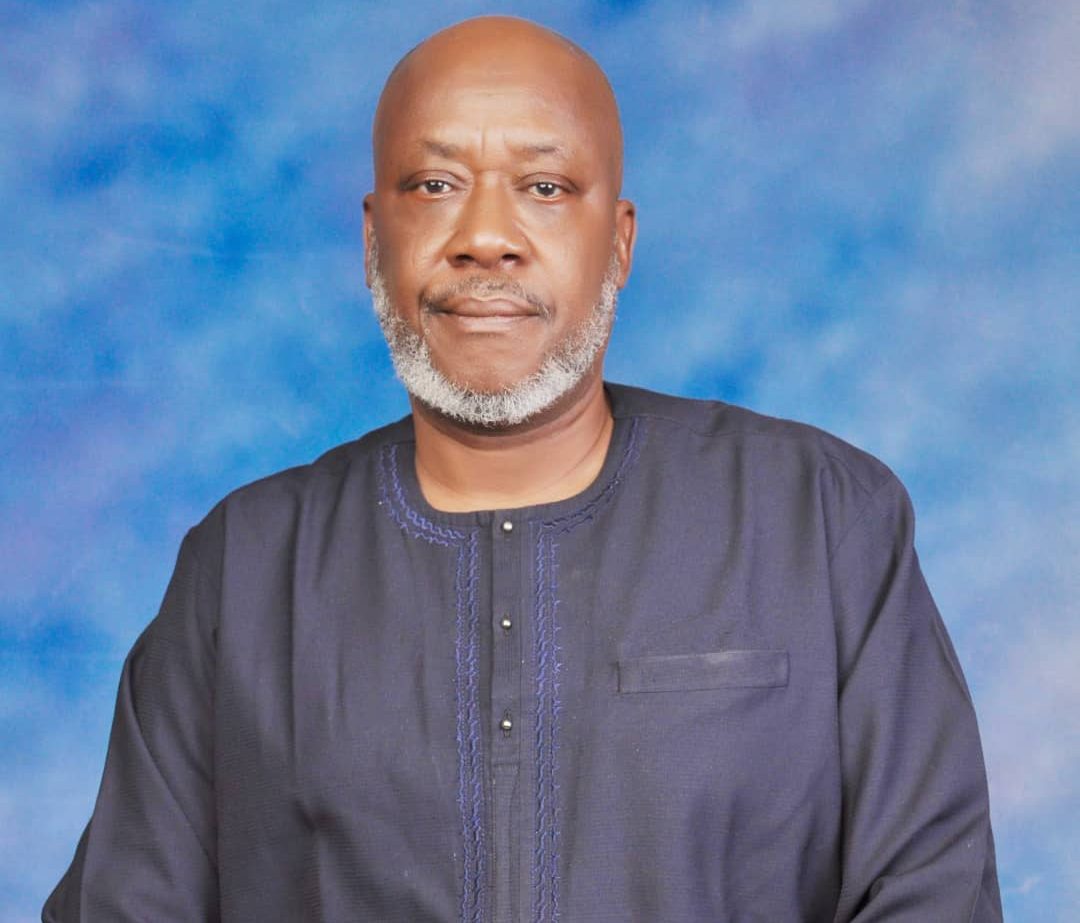 Lugman Mamudu is a former Director of Policy & Planning at the National Automotive Design and Development Council (NADDC). He is also the Chief Executive Officer, Transtech Industrial Consulting Limited. In this interview with Shulammite Foyeku, Mamudu speaks on the recent reduction of import tariffs on automobiles. He argues that the import duty reduction from 35 percent to 10 percent will stifle the local automobile industry and worsen the nation's unemployment crisis. Mamudu also accuses the Federal Government of lying on its claims of a tariff reduction on imported agricultural tractors from 35 percent to five percent as against the prevailing zero duty.
Excerpts:
What is your take on the reduction of import tariffs on automobiles by the government? 
The reduction of 35 percent levy on Fully Built (FBU) car import to Nigeria to five percent leaves the duty differential for Semi Knocked Down (SKD) for which the local industry has capacity to 30 percent. Considering the investment environment and challenges in Nigeria, this is not enough protection for the local assembly plants in this category. I say so because even before the Nigeria automotive program was launched in 2014, duty on these categories of vehicles was maximum 35 percent and it certainly wasn't enough to attract investment. But when a levy of 35 percent was added after negotiation with the Economic Community of West African States (ECOWAS), companies like Honda, KIA, Nissan, Ford, Peugeot, Shangan, Hyundai etc all rushed in to set up assembly facilities to employ our people. Now that the government has been misinformed to reduce it to a mere five percent levy, Nigeria can never get new investors and those who have already committed funds will suffer and Nigerian engineers will be laid off in thousands.
The reduction of duty on commercial vehicles on the other hand is a disaster! They claimed they reduced duty on agricultural tractors from 35 percent to five percent but this is not true at all. Someone is being mischievous. 35 percent is the Common External Tariff (CET) on tractors but we have a national band, which puts tariffs on tractors at zero percent. So effectively, they have increased duty on tractors to five percent instead of the prevailing zero percent. It is ridiculous.
Secondly, they reduced the duty on all commercial vehicles from 35 percent to 10 percent, which is the same duty on SKD. This simply means that SKD operations are no longer necessary for this category. Incidentally, this is where Nigeria has the largest investment and has developed great competence. Companies including Dangote Trucks, NTM Kano, Styre Bauchi, IPI Lagos, Transit Support Enugu, Innoson Busses, Kojo Motors, Yutong buses – the biggest bus builder in the world will all ground their activities and commence importation. Even our local body builders for generations like Arewa Metals and IPI will completely lose out to imported cheaper equivalents. The local manufacturing industries will simply close their production department and start importing FBUs. It won't make sense to continue importation of SKDs or CKDs, which are extremely difficult operations in Nigeria when you can import fully built vehicles at 10 percent.
They will simply activate their sales departments and import to fill orders. Nigeria will be the loser at the end as you are practically employing people abroad to meet your local needs while your trained engineers roam the streets.
But there are also concerns that the high tariffs were responsible for massive smuggling of vehicles from neighbouring countries. Don't you think a reduction in the tariffs will help curb this?
The reduction in tariff will never curb smuggling just as the National Automotive Industry Development Plan (NAIDP) rates never caused smuggling. The claim that NAIDP duty lines cause smuggling is one of the several lies put forth by those who import luxurious high end new FBUs to make the government reverse the policy. You see, the 35 percent levy hurt them the most. If you look at the profile of vehicles imported into Nigeria before and after the NAIDP was launched, you will see that over 80 percent of vehicles imported into Nigeria are used vehicles and there is no levy of 35 percent on them. Go and verify. The smuggling phenomenon can only be stopped if the government deploys the digital solution already built by the National Automobile Design and Development Council (NADDC) and which is gathering dust. Customs have simply refused to collaborate on this. Go and find out from NADDC. It is one of the critical elements of NAIDP. Entry routes into Nigeria are too many for you to rely on manual control of smuggling in this digital age. It is primitive but unfortunately that is what Customs seems to prefer. I wonder why.
With the implementation of the new tariffs, what do you think the government can do to protect local manufacturers?  
It is very simple. If the government insists on reducing levies and duties, let only assemblers who have invested be the ones to exclusively import under these new tariff lines but it must be based on a ratio of what they assemble. For instance you assemble two, you import three FBUs at the Finance Act 2020 band. It shouldn't be for everyone. This country is already flooded with all manners of scraps as it is now.
How will these assemblies meet local demand?  
They have more than enough capacity to manufacture to meet Nigeria needs. Installed assembly facilities right now are above 500,000 automobiles per annum. Our import is about 700,000 making allowance for smuggling. And this can be quickly ramped up if there is demand. The problem is the demand space of 700,000 is occupied by second hand imports. It is not a gap as enemies of NAIDP will shout. It is extremely challenging for new vehicle assemblers to compete in a country that has no restraint on used vehicle imports like Nigeria. This is why the NAIDP made provision for the government to pump in intervention funds into an automotive purchase scheme so Nigerians can buy new vehicles at cheap interest rates and pay over a comfortable period. This scheme has been abandoned.
So the assembly plants have only been able to attain about 15,000 vehicles per annum. Unfortunately this is what agitators of tariff reduction point to as evidence that the Nigeria automotive program has failed six years into its ten years lifespan. It is not true. If anything, they have achieved a lot. By 2014 when the program was launched, Nigerian assemblers churned out only 1,300 vehicles per annum but this rose to 15,000 by 2020, six years after.
Copyright Ships & Ports Ltd. Permission to use quotations from this article is granted subject to appropriate credit given to www.shipsandports.com.ng as the source.