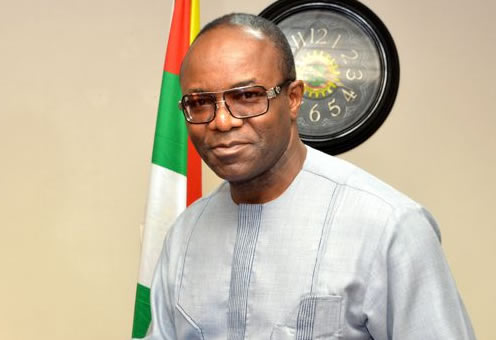 The Minister of State for Petroleum Resources, Dr Ibe Kachikwu has said by the end of October, the Federal Government would have settled the contractual structure that would aid Nigeria to unlock gas offshore instead of depending solely on the Niger Delta.
Kachikwu stated this at the ongoing Nigerian Gas Association (NGA), 11th International Conference and Exhibition in Abuja.
The minister who was represented by his Senior Technical Adviser, Upstream and Gas, Gbite Adeniji, said that the Federal Government is serious about taking gas to the northern region of the country, through the Ajaokuta-Kaduna-Kano (AKK) gas pipeline, so as to tackle the huge economic challenges witnessed in the region.
According to him, Nigeria can no longer tolerate a situation where 11 power plants across the country would be forced to shut down, once there is a disruption in gas supply through the Escravos Lagos Pipeline System (ELPS).
He said, "As a government, you want to ensure that you have robustness in supply sources and robustness on delivery system. The position we have taken is that we have to look at as many options as possible in terms of supply sources."
"Today, we are very dependent on gas supply from the Niger Delta. The policy position is that we have to look at other terrains to see what is possible. We have discovered huge amount of gas resources in the offshore…
"It just does not do well that once the ELPS goes down, 11 power plants and many industrial enterprises also go down with them. That is not the system. A huge part of investment in there, but the reality of our life in Nigeria is that it goes down with them. The planning is that we have to create options to the ELPS for Lagos."
Kachikwu stressed the strategic importance of the AKK pipeline project, saying that the key was to ensure that the project is delivered in a manner that gives confidence to the upstream that there are viable anchor projects to keep it going.
He stated that until the AKK pipeline comes on stream, the country must look at the possibility of alternative gas supplies into the northern region and into other stranded gas markets in the country.