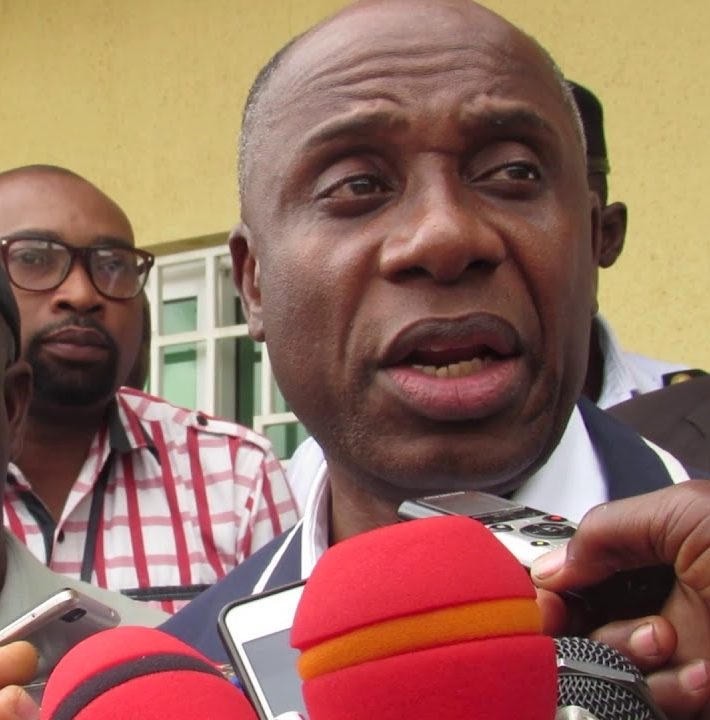 Minister of Transportation, Rotimi Amaechi has appointed a retired army Colonel, Tsani Abubakar, as Chairman, Governing Board of the Council for the Regulation of Freight Forwarding in Nigeria (CRFFN).
The appointment is however contravenes the provisions of the CRFFN Act, which stipulates that the Chairman of the Board must be chosen from those elected through their various freight forwarding associations into the council. 
Past chairmen of the CRFFN Governing Board all emerged through election, and not appointment.
Ameachi was reported to have brushed aside the mild protest from other council members who are presently in Abuja for the inauguration of the council board scheduled to hold today (Thursday).
Former Chairman, Board of Trustees of the who are members of the Association of Nigerian Licensed Customs Agents (ANLCA), Chief Henry Njoku, emerged Vice Chairman of the Governing Council after defeating President of the National Association of Government Approved Freight Forwarders (NAGAFF), Increase Uche by 21 votes to eight.
Speaking with SHIPS & PORTS DAILY on Wednesday, CRFFN Registrar, Sir Mike Jukwe, denied that the Chairman of the board was imposed on the elected council members.
According to him, Abubakar was unanimously elected by members while the Vice Chairman position was contested between Henry Njoku and Increase Uche.
He said, "Whoever said he (Chairman) was imposed on members is not saying the truth. Election was conducted for both Chairman and Vice Chairman. As a matter of fact, the Chairman is a registered freight forwarder. We have the ballot papers."
He confirmed that inauguration of the board would be performed by the minister today (Thursday).