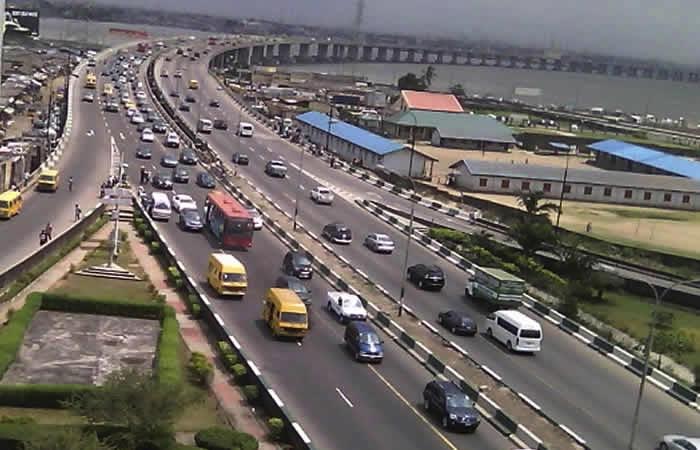 By Omotilewa Quadri 
The Federal Government has postponed the closure of the third mainland bridge for maintenance test from July 27 to August 24, 2018. 
The Minister of Power, Works and Housing, Babatunde Fashola disclosed this in a press statement issued on Tuesday.
The bridge, earlier scheduled to be closed from July 27 to July 30, will now be shut to vehicular movement from August 24 to August 26.
The bridge connects the mainland part of Nigeria's commercial capital to the Island, where many corporate organisations have their head office.
On Thursday, the Lagos state government urged the ministry to consider shifting the proposed closure dates of the bridge to avoid compounding the traffic situation across the state.
"Fashola said the shift in the date was arrived at after due consultations with the Lagos State Government and wide deliberations with other relevant stakeholders adding that the date shift was done in order to give succour and relief to the people of Lagos State and other inter-state road users and support the efforts of the state government," read the statement signed by the Minister's spokesman, Hakeem Bello. 
According to the statement, the minister ordered the immediate deployment of trucks to 300-capacity trailer park as part of efforts to decongest the traffic on the Apapa-Oshodi expressway.
"On the efforts to decongest the Oshodi-Apapa Expressway, Fashola said, in the short term, he has directed the immediate deployment of trucks to the trailer park being constructed by the Ministry with the capacity to accommodate about 300 trucks while construction works for the shoreline protection continues.
"Also, the on-going palliative work on the sections of the Apapa-Oshodi Road , the on-going construction of the road leading to the Apapa Port from Ijora will soon be completed  while the main exit route through Tincan – Oshodi – Oworonshoki is under procurement for award. When completed, the project will enable free flow of traffic in the axis.
"Also following the visit of the Vice President, Professor Yemi Osinbajo, to Lagos in connection with the Apapa port gridlock, the Federal Government has said, as a short term measure, a call up system in the control of truck movement would be introduced adding that it would be initially manual while the long term digital and ICT based system would be developed and deployed.
"The association of truck owners has agreed to manage the manual system with their members who are truck operators," the statement added.   
Copyright Ships & Ports Ltd. Permission to use quotations from this article is granted subject to appropriate credit given to www.shipsandports.com.ng as the source.