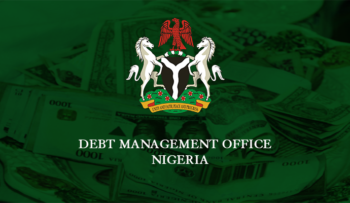 The Federal Government plans to repay N198.03 billion ($647 million) worth of treasury bills maturing in December with part proceeds of Eurobonds it raised last month.
The announcement sent yields down by more than half.
The Debt Management Office (DMO) said on Tuesday the bills due on Dec. 14 and Dec. 21 would be redeemed rather than rolled over as before, freeing up space in the bond market for corporates as the government tries to rebalance its debt mix.
The Central Bank of Nigeria (CBN) has kept liquidity tight in Nigeria to support the naira by attracting foreign inflows into its bond market to boost dollar liquidity in the wake of a currency crisis in Africa's biggest economy.
However, the move pushed up costs, especially for the government, which is battling to contain a widening deficit and reduce debt service cost
Yields on treasury bills dropped by more than half to around 7 percent across board following the announcement, traders said. With the repayment, the DMO will not hold an auction of treasury bills this month, they said. The next auction will be on Jan. 3.
"The redemption over time will help reduce the refinancing risk associated with short-term borrowings through treasury bills," the DMO said in a statement.
The DMO has said it was wanted to raise Eurobonds or syndicated loans for $3 billion to redeem part of a local treasury bill holding worth N2.7 trillion ($8.8 billion).
Nigeria sold $3 billion worth of Eurobonds last month, out of which $2.5 billion is to part-finance 2017 budget deficit and the balance for the refinancing its domestic debt.
Agency Report