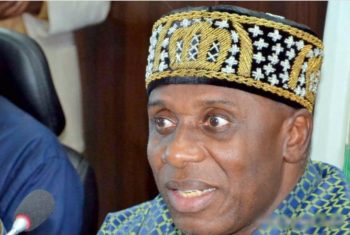 The federal government has promised to increase the revenue base of the country and create enormous employment opportunities for Nigerians by embarking on massive development and utilisation of the nation's seas and oceans resources for economic growth.
Apart from providing enabling environment for local and foreign investors in the maritime domain, the government said it would also maximise and unlock the huge potential in its ocean and seas.
Speaking during the celebration of the African Day of the Seas and Oceans with the theme 'Harnessing African Maritime Potential for Sustainable Development' in Lagos yesterday, Minister of Transport Rotimi Amaechi said there was need for Nigeria and other African countries to articulate strategies for effective utilisation of the continent's maritime resources for sustainable development.
Amaechi, who was represented by the Director of Special Duties, Aminu Ibrahim Dutse, called for the formulation of pragmatic and viable policies that will ensure good governance across the continent of Africa.
"In Africa, available data shows that the 10 richest countries by GDP have large maritime domain. The sudden realization of the economic importance of the seas and oceans cannot be unconnected with the huge oil and gas resources that are daily being discovered in the deep seas and oceans.
"This administration has realized the need to explore the nation's maritime resources as efforts are on-going to improve infrastructure at the sea ports," Amaechi said.
The federal government, Amaechi said, has stepped up efforts to make Nigeria a deserved maritime hub in the West and Central Africa by embarking on comprehensive port reforms and upgrading port infrastructure and linking the ports to the rail network to boost efficiency and quick cargo clearance.
In his speech, the Director-General, Nigerian Maritime Administration and Safety Agency (NIMASA), Dakuku Peterside said the nation's seas and oceans would play effective role as a facilitator of economic prosperity. 
Nigerians, Peterside said, must not be blind to the potential for wealth creation which abounds in the nation' territorial seas and waters and urged them to invest massively in the maritime sector.
The seas and oceans, he said, possess huge economic resources that can take the country and the continent to the next level if the people urgently restore degraded resources and further develop others that have remained underutilised.