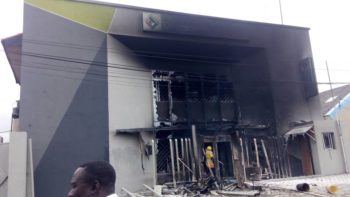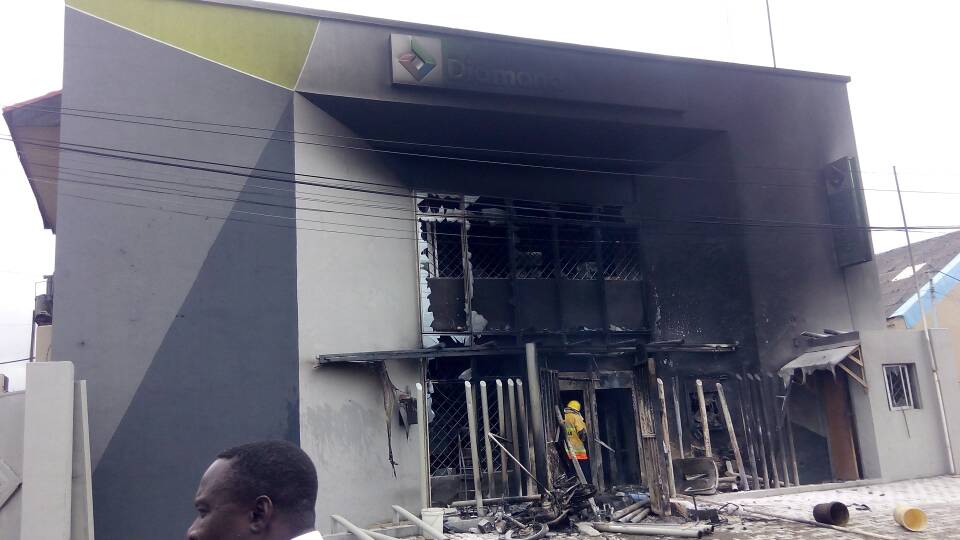 Newly appointed Commissioner of Police, Western Ports Command, Celestine Okoye has warned officers that the force will not tolerate any form of extra judicial killing of innocent citizens.
Speaking against the backdrop of the recent mayhem in Apapa where two commercial banks were burnt down after a police officer shot a truck driver; Okoye blamed the trigger- happy officer for his action saying no officer has the right to kill an innocent citizen.
Okoye who spoke to newsmen shortly after addressing officers at the Western Ports Police Command in Apapa on Monday, however appealed to members of the public to always obey the directives of security agencies.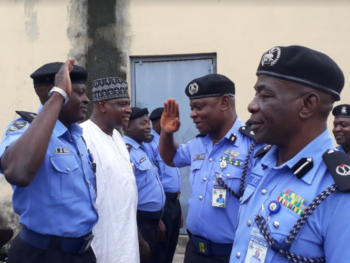 He said, "We don't tolerate the issue of extra judicial killings. The police hierarchy hates it. Nobody is asking you to go and waste somebody's live. So that issue will be taken care of as far as I am concern and the one that happen is already being addressed.
"But I also want to beg members of the public that they should not look down on security agencies when they ask them to perform their right duties. Everyday, you will see vehicles, trucks park recklessly on the road and when traffic personnel beg them to do the needful, they will disobey them.
"They should listen to traffic control. We blame the police officer for the recent incident but the public has its own blame. The policeman did not do well but the driver did not do well also for provoking the situation."
Okoye also warned that it is no longer going to be business as usual as the police will not condone any form of crime and will not hesitate to deal with any officer who display any acts of misconduct.
"Training and re-training in the force is still going on. Sometimes, you come out of your house, your wife is telling you there is no money to feed the children and the person will come and vent it on members of the public and when you ask him, he will tell you it is devil," he said.
Meanwhile, Okoye has directed that the headquarters of the Western Ports in Marina be relocated to Apapa. 
This, he said will enable him have enough room for close supervision of officers' activities within the port environs.
Okoye, until his deployment, was Commissioner of Police in charge of Administration, Department of Operations at the Force's Headquarters, Abuja.