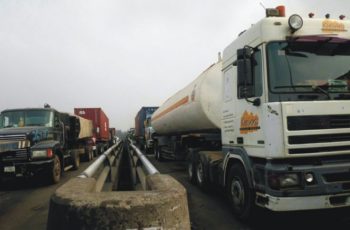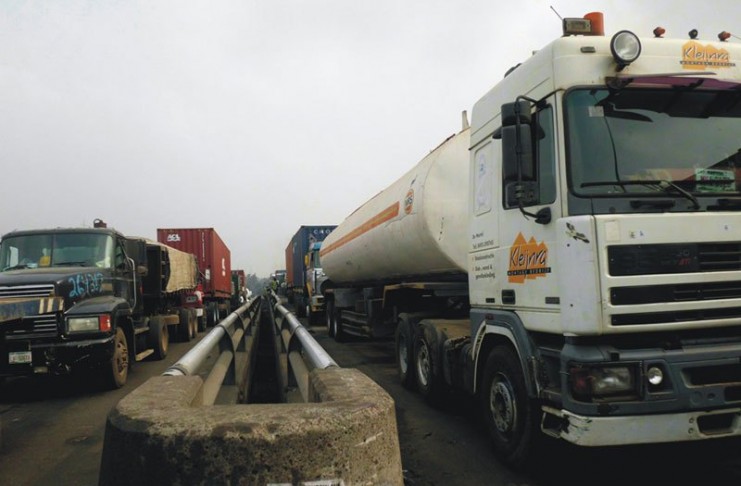 The Federal Road Safety Corps (FRSC) in Ogun, has appealed to the Federal Government to provide loan facilities for truck owners through Bank of Industry to boost their operations.
The Sector Commander of FRSC, Clement Oladele, made the plea on Thursday at the FRSC 2017 Annual Public Enlightenment Rally in Ota.
The rally was organised by the Sango-Ota Unit Command, in conjunction with the Shell Nigeria Gas with the theme: "Speed Down: Save Lives".
According to Oladele, provision of the loan facilities for fleet operators will reduce the frequent breakdown of their old vehicles on the roads.
"This gesture will ensure the use of new and road worthy vehicles and also promote safety on our highways," he said.
Oladele said that the frequent breakdown of their rickety vehicles was majorly responsible for gridlocks on the highways and causing fatigue for FRSC officials.
The FRSC official described the rally as apt and timely as it coincides with the Eid-Kabir festival, and moreso that the Ember Months were approaching.
He said that this was part of the FRSC strategies to enlighten the public on safety issues to reduce auto crashes in the country.
Oladele, however, warned undisciplined drivers to desist from driving against traffic to save lives and property on the highways.
"Any driver caught driving against traffic will not only be booked, but prosecuted," he said.
The sector commander said that FRSC had commenced special operation along Lagos/Ibadan Expressway to check excesses of some drivers driving against traffic.
Also, Adekunle Oguntoyinbo, the Sango-Ota Unit Commander of FRSC, advised motorists to desist from reckless driving that could put the lives of other road users in danger.
"Motorists should desist from buying used tyres, it is one of the major causes of road crashes in the country," Oguntoyinbo said.
He also advised drivers to stop using cell phones while driving now that the ember months are approaching.