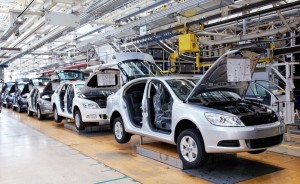 The Director-General, National Automotive Design and Development Council, Jelani Aliyu, has said the Federal Government is targeting fresh investments in the auto industry through the National Automotive Industry Design and Development Bill.
The bill, which has been passed by the National Assembly, is awaiting the assent of President Muhammadu Buhari.
Aliyu made this known during an interview with reporters in Abuja on Monday.
He noted that the bill, which was initiated by the council, was expected to ensure that automotive businesses in Nigeria were legalised and would not suffer policy changes as a result of administrative change of governance and other related issues.
Aliyu said the bill when signed into law would see more investors in the automotive sector make investment commitments worth billions of dollars, enable more investors come into the country's automotive sector and deepen investments, while also promoting the local content policy of the Federal Government.
He confirmed that the board of the agency had also given approval for the establishment of Public-Private Partnership automotive service hubs across the country.
He said, "The auto hub will have a centralised service area for the auto sector, which will serve as a yardstick for auto repairs. We will also come up with auto service centres.
"The PPP has reached an advanced stage and we are waiting for approval from the Federal Executive Council, and also the Infrastructure Concession Regulatory Commission to give us the approval for the full business scale."
The Federal Government had in October 2013 approved the implementation of the National Automotive Industry Development Plan.
The focal point of the plan is economic development through employment creation, economic linkages, development of the Micro, Small and Medium Enterprises in the sector, skills development as well as innovation and technology transfer.