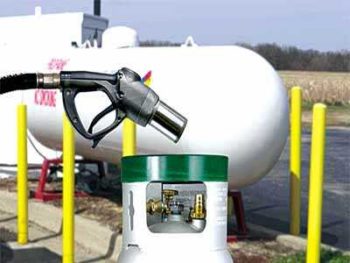 President of the Nigeria Liquefied Petroleum Gas Association (NLPGA), Nuhu Yakubu, has revealed that Nigeria's LPG industry will record $10 billion growth in the next eight years.
Yakubu made this prediction in Lagos in an interview with journalists.
He said, "Across the entire LPG value chain in the country, we are projecting a $10 billion growth, but it has to be built safely because safety matters, every single life matters in the LPG sector.
"There are a few terminals that are matured and I believe they'll be opening doors to the public anytime soon.
"In 2018, I'm sure there will be more activities and more terminals to take the pressure away from Apapa.
"The Apapa congestion is a bit of a challenge so more terminals are coming up. Even if it wasn't an issue of the logistics in Apapa alone, all the pressure in one axis of Nigeria alone isnt't going to help anyway so more terminals are needed and have been encouraged to come up."