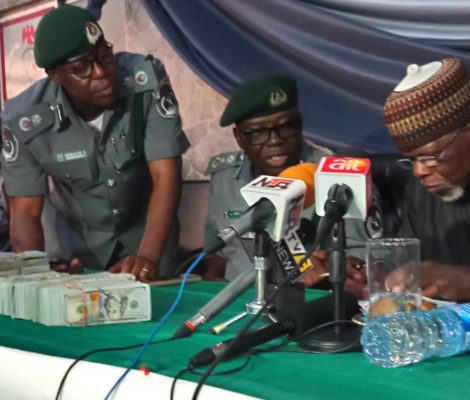 The Federal Government has said that it is making arrangement to sign a Memorandum of Understanding (MoU) with its Indian counterpart as part of effort to stem the illegal importation of tramadol and other illicit drugs into the country.
Comptroller General of Customs, Hameed Ali who disclosed this while fielding questions from journalists on the importation of 40 containers of tramadol intercepted at the Apapa port on Thursday in Lagos said once the agreement is signed; all export emanating from India will be transmitted to the Nigeria Customs before the arrival of the consignments.
He said, "We are talking with the ambassador of India. We are talking about fast tracking the MoU for the Customs mutual agreement which if we sign will enable us to have timely information on all export from India to Nigeria and vice versa. Once the agreement is signed, it will become mandatory on the Customs administration of India to upload all information of the export that is meant for Nigeria.
"As at today, we have not gotten the agreement signed, so we cannot insist on anything except what they oblige. Until we get there, we are working hard and we hope that very soon, we will get that instrument signed. But for now, we have to rely on our intelligence."
Ali, who expressed concern that the 40 containers of tramadol valued at over N7.3 billion were imported from India, said the trend has become a source of concern to the  Nigeria Customs Service.