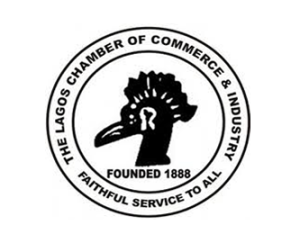 The Lagos Chamber of Commerce and Industry (LCCI) on Friday said that government's silence on the foreign exchange policy in the 2017 budget proposal was worrisome.
The Director-General, LCCI, Muda Yusuf, told newsmen that the present foreign exchange policy had affected investors' confidence and caused a lull in the economy.
"We hope that by the time the government comes up with a framework on the harmonisation of the fiscal, monetary and trade policies, our concern with foreign exchange will be addressed," he said.
According to him, N1.66 trillion budgeted for debt servicing is a concern to the private sector.
"That is a lot of money, 34 per cent of total revenue, 74 per cent of capital expenditure; high debt servicing has implications on the finances of government.
"Aggregate revenue is N4.94 trillion and we are spending N1.66 trillion to service debt that is a major concern.
"Government continues to borrow at high rate for treasury bills and bonds. The fact that the interest rate paid by government is high, it has a crowding out effect on the private sector in the financial market.
"If you can invest in treasury bills and get 14 per cent or in Federal Government bonds for 17 per cent, this investment instruments are risk free; why would you bother to lend to the real sector.
"What we have seen overtime is that people are putting more money into treasury bills and Federal Government bonds and are making easy money.
"There is no incentive to make banks support the real sector and that is what is reflecting in debt servicing of the budget year in, year out.
"This is not sustainable and something must be done," he said.
Yusuf, however, commended the Federal Government for allocating more funds to infrastructure development and restoring export expansion grant policy in the 2017 budget.
He also commended the government for earmarking N50 billion for the expansion of existing and development of new Export Processing and Special Economic Zones, adding that it would boost manufacturing and SMEs.
Yusuf called for speedy passage of the budget to stimulate economic recovery and growth.
President Muhammadu Buhari on December. 14 presented a budget proposal of N7.30 trillion for 2017 before a joint session of the National Assembly.
The President said N2.24 trillion, representing 30.7 per cent of the budget, would be committed to capital expenditure aimed at pulling the economy out of recession.
He said the capital expenditure was increased from N1.8 trillion in 2016 to N2.24 trillion in 2017 and N2.98 trillion as recurrent expenditure for the 2017 fiscal year.
Copyright Ships & Ports Ltd. Permission to use quotations from this article is granted subject to appropriate credit given to www.shipsandports.com.ng as the source.