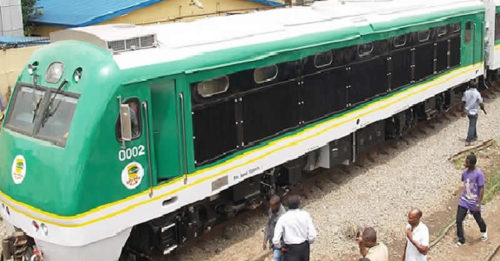 The Nigeria Railway Corporation (NRC) has suspended the free train ride on the standard gauge railway line from Iju, Lagos State to Abeokuta, Ogun State less than one month after it commenced. 
The free train ride, which began on February 9, was to last for three months but was cut short because it turned out that the new standard gauge line is not ready to commence operation, contrary to assertions by the Minister of Transportation, Rotimi Amaechi.
"The train will run free from Lagos to Abeokuta where people can join it from Iju station. This is the third standard gauge in the country. The first is in Warri-Itakpe, the Kaduna Abuja and the ongoing Lagos-Ibadan line.
"This is not an inauguration ceremony but we decided to put the train on the track to convey people from Lagos to Abeokuta freely from Kilometre 21 Iju Lagos to Kilometre 82 Laderin, Abeokuta," Amaechi had said on February 8 when he took a test ride on the new rail. 
Lagos District Manager of NRC, Jerry Oche, confirmed on Wednesday that the free train ride was suspended to enable China Civil Engineering Construction Corporation (CCECC) to complete the project.
Some passengers who spoke with SHIPS & PORTS DAILY on the suspended service expressed disappointment with the Federal Government. 
"The tracks are definitely not ready for use but I think for political reasons, the Minister of Transport decided to rush it. It was done because of the election but now that they have won, they decided to suspend it. We just hope they will allow the contractors do the job properly so that it can serve passengers well in future," a disappointed passenger who identified himself as Kashi Olutunde told SHIPS & PORTS DAILY at the Iju train station.