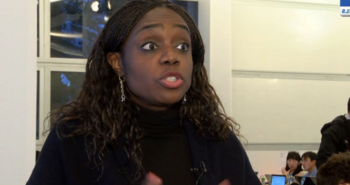 Minister of finance, Kemi Adeosun, says Nigeria will realise over a billion dollars from the recent executive order signed by Acting President Yemi Osinbajo.
On Thursday, Osinbajo signed an executive order to give room for Nigerians to regularise their taxes.
Adeosun was speaking on the Sunrise Daily, a Channels television programme, on Monday.
She said after 15 months of work, it was discovered that there was massive tax evasion in the country.
The minister said many of those who are registered were not paying the right taxes.
"I have not set a specific target because it is very difficult, anything over a billion dollars would be great but let me just give you some context," she said.
"Some countries have raised between $7 billion to $15 billion, it really just depends on how much compliance we get from Nigerians, and it is not just high net worth Nigerians incidentally that are our target but companies.
"We found out that a lot of companies are evading taxes, paying minimum tax and shifting profits to other jurisdiction to make sure Nigeria gets a small percentage of the money generated in Nigeria.
"Even at the lower level we are finding massive tax evasion. We have only 14 million tax payers in Nigeria and the majority of them are PAYE, that is people who have their tax deducted at source."
She said apart from stolen funds, Nigeria was facing a problem of untaxed money.
"We have done quite an amount of work over 15 months looking at tax compliance in Nigeria. Our tax to GDP ratio is six percent, one of the lowest in the world. So we did a study, why are Nigerians not paying tax and why are tax revenue so low," she said.
"What we found is a massive tax evasion on a major scale. A lot of people are registered, many of those that are registered are not paying the right taxes. We now have the data and we actually engaged a team of experts to go through the data and what we found is that in many cases, peoples lifestyle do not correlate with their tax returns. So there was massive tax invasion.
"We looked at properties abroad, properties in high-valued areas. We found that some peoples assets and lifestyle when compared to their tax returns – for example you have somebody with five or six properties you find someone paying N150,000 for the year.
"It all started with the fight against corruption, trying to trace stolen money, and we coming back to say no, your problem is untaxed money. A lot of money has gone out of Nigeria into property in high scale areas."