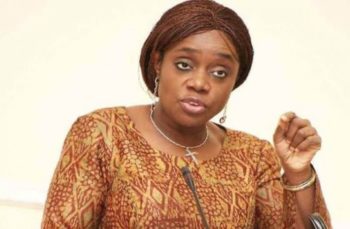 The Minister of Finance, Kemi Adeosun, on Friday, said the delay in the passage of the 2018 budget would have some impact on the nation and cause some adjustments in implementation.
The minister made this known during a news conference in Abuja.
She explained that reason for the impact was because markets change and the cost of money in the market changes too.
The minister, however, said that the Federal Government would try to mitigate the effects of the delay.
She said, "Honestly, we may need to realign some of the priorities now because what we thought we would be doing in January is now different from what we are going to do.
"So, we are going to have to look very closely to see where we would realign and re-prioritise, but we will carry on because most of the capital projects are multiyear projects so we will just continue.
"We are going to try and mitigate that impact as much as possible and focus on completing projects."
Adeosun said the fact that the 2017 budget cycle began late in the year had helped a great deal.
She said, "What has helped us is the fact that the budget was passed late last year, and what we did was we just carried on with those projects. We will close this year's budget with capital expenses in excess of N1.5 trillion which is higher than last year.
"Many of these projects are multiyear projects, so hopefully, there will not be too much disruptions."
Adeosun said that the financial systems were not closed on Dec. 31, 2017, to allow for projects implementation to continue.
She, however, said she was optimistic that the 2018 budget would be passed soon.