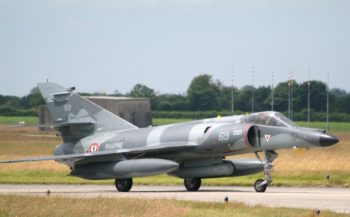 Argentina purchased five used Super Étendard fighter jets from France's navy for €12.6 million ($15.1 million), according to official government gazette on Friday.
The South American country is seeking to modernize its ageing military fleet for security purposes before hosting the Group of 20 summit i Buenos Aires later this year.
France's ambassador to Argentina told Reuters in an interview last November that French shipbuilding company Naval Group was also in talks to sell four ships to Argentina.
Argentina used Super Étendard aircraft, which were manufactured by Dassault, during the 1982 Falklands War against Britain.
Agency Report