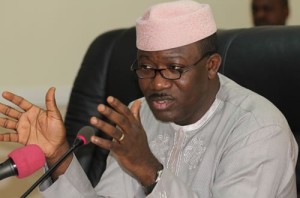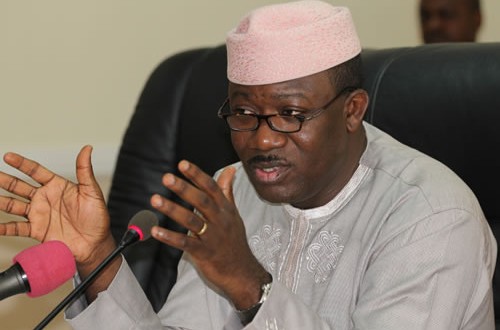 The Minister of Mines and Steel Development, Dr Kayode Fayemi has said the Federal Government projects a sectoral contribution of N141 billion from Minerals and Metals to the country's Gross Domestic Product.
Fayemi made the disclosure on Sunday in Abuja, at the inauguration of the newly constituted boards of agencies and parastatals.
He said the projection is based on the recently launched 'Economic Recovery and Growth Plan (2017-2020)'.
According to him, this will be an increased contribution to the GDP, from N103 billion in 2015 to N141 billion in 2020, at an average annual growth rate of 8.54 percent.
The minister further stated that other targets for the sector include the facilitation of coal to power plants to contribute to Nigeria's energy mix, in order to bridge deficits.
Fayemi said, "The Mining sector remains crucial as one of the frontiers of the Federal Government's recently launched 'Economic Recovery & Growth Plan (2017-2020)', in which the Minerals and Metals sector was duly recognised as one of those to drive Nigeria's recovery. The strategic document projected to grow sectoral contribution to GDP from N103 billion (2015) to N141 billion in 2020, at an average annual growth rate of 8.54 percent.
"Consequently, the Ministry has been selected as one of the critical players in the ERGP Focus Labs about to be launched by Mr. President this week.
"Other targets for the sector include the production of geological maps of the entire country by 2020 on a scale of 1:100,000; as well as the sustainable integration of artisanal miners into the formal sector.
"Moreover, we are being guided by other far-reaching prescriptions contained in our 'Roadmap for the Growth and Development of the Mining Industry,' which was approved in August, 2016 by the Federal Executive Council."
The minister described the roadmap as providing a pathway for the sustainable turnaround and growth of the mining and metals sector over the short, medium, and long-term. He also listed Institutional Strengthening and Effective Sector Governance as one of the major themes of the roadmap.
"This inauguration is coming at a time, we have commenced the full operationalisation of the roadmap, as well as the implementation of the World Bank supported Mineral Diversification Project. We therefore count on the patriotic service of the new board members to play their own part as crucial enablers in the industry, towards advancing a common vision for the revitalization of the sector," Fayemi said.
Fifty-three members were inaugurated into the Nigerian Geological Survey Agency (NGSA), National Steel Raw materials Exploration Agency (NSRMEA), National Metallurgical Development Center (NMDC) and Council of Nigerian Mining Engineers and Geoscientists (COMEG), including four board chairmen.