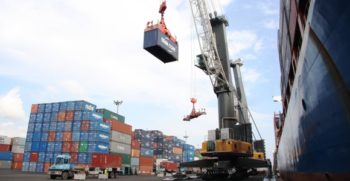 The Federal Government says the National Strategy for Competitiveness in Raw Material and Product Development in Nigeria will help reduce importation by N3 trillion and create 4.4 million jobs in its first five years.
The Project Manager, Strategy Implementation Task Unit (SITU) of the Raw Materials Research and Development Council (RMRDC), Sir Henry Eteama made the disclosure on Wednesday at a workshop for journalists on the strategy.
Eteama disclosed that between 2010 and 2015, Nigeria spent about N47 trillion importing raw materials and products that the country has comparative advantage over other countries.
He also noted that the World Economic Forum (WEF) rankings recently ranked Nigeria 127 out of 144 countries with the backwardness showing more in the infrastructural capabilities.
Breakdown of the imports showed the 97 items being imported.
The importation of nuclear equipment led with N9 trillion, vehicle and transport equipment at N8.2 trillion, electrical equipment at N7.3 trillion and petroleum products at N3.4 trillion. The other imports include fish, dairy products, plastics and cereals.
Eteama noted that the strategy document has a five-year short term plan, a 10-year medium plan and another 15-year long term plan. In the first five years, he said about 4.4 million jobs would be created to employ fresh graduates, while saving the federal government N3 trillion from imports.
The Director General of RMRDC, Dr. Hussaini Ibrahim in his address said, "For our Made-In-Nigeria goods to be competitive both nationally and internationally, the raw materials have to be competitive in quality and price. This is a task that must be emphasized if the economy must grow."
He noted that the Strategy involves sensitizing the public including entrepreneurs, industries, research and development institutions among others to drive global competitiveness especially on developing local raw materials.
Ibrahim said the Council initiated the Strategy and got approval by the Federal Executive Council (FEC) for its implementation since May 31, 2017. The Minister of Science and Technology, Dr. Ogbonnaya Onu then inaugurated a National Consultative Committee on Competiveness (NCCC) in August to establish Competitiveness Project Desk Office (CPDO) across MDAs to assist the Secretariat, SITU.
He called on the media to partner with government in implementing the Strategy saying, "It is necessary to put here that this project will be successful only with your collaboration as members of the fourth estate of the realm."