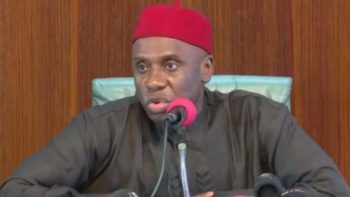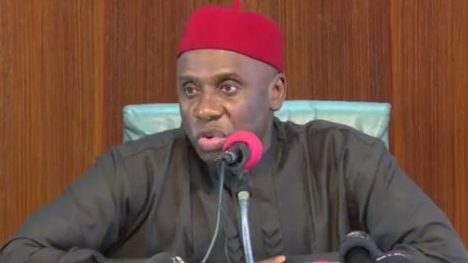 The Minister of Transportation, Rotimi Amaechi said he has been mandated by President, Muhammadu Buhari is to ensure that the entire country is connected by rail.
Amaechi made this disclosure at the 2017 15th National Council on Transportation, in Sokoto yesterday during a keynote address.
"The President called two of us, myself and my Colleagues in the Ministry of Works and Power Babatunde Fashola and told me specifically that I must ensure that the 36 States including Abuja are connected by rail", he said.
The Honourable Minister said that the ongoing rail projects in the Country will create employment opportunity for the teaming youths stating that to grow the economy effectively and efficiently, the railway must be developed.
He disclosed that the Federal Government is on the verge of signing a contract agreement with General Electric for the rehabilitation of the rail line across the country to ensure they are put to use in the very shortest time saying that Government has ordered more Locomotives for the Standard Gauge rail lines.
He stated further that the President has given approval for the construction of Abuja-Itakpe rail line and at the same time preparing to commence commercial activity on the Ajaokuta-Warri line which will be completed in June 2018.
Amaechi in emphasising the importance of the National Council on Transportation said aside being the highest Policy Advisory body on all transport matters in the nation, the council sets the policy Agenda and provides the regulatory framework for the development of the Nigerian Transport sector.
He added that the theme for this year National Council "Efficiency of Intermodalism in Transportation: Panacea for Economic Recovery" was apt as it is consistent with the determination of the Present Administration of President Muhammadu Buhari to diversify and stabilise the economy.
The Minister disclosed that the Ministry of Transportation has revived the erstwhile Transport Sector Reform Bills in the National Assembly which objective is to break the Federal Government's monopoly in the transportation sector and open it for Private Sector and other tiers of Government participation.
In this way he said, Government will now be left to focus on technical and economic regulations of the sector.