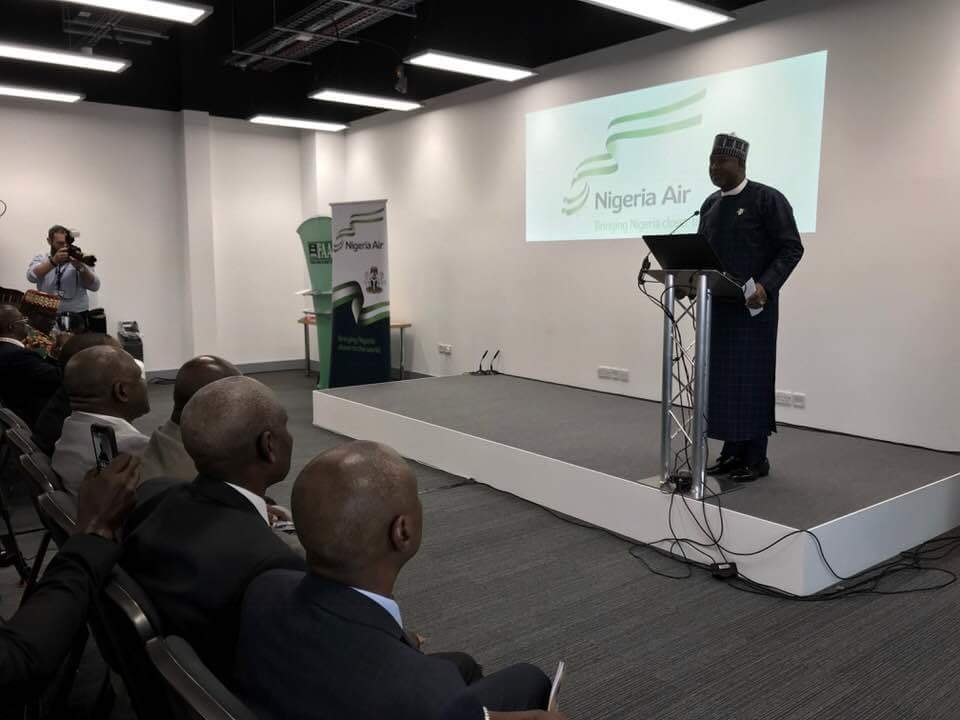 The Federal government on Wednesday unveiled the name, logo and selected 81 routes for its new national carrier named Nigeria Air. 
The Minister of State for Aviation, Senator Hadi Sirika who unveiled the new national carrier at the ongoing Farnborough International Airshow in London, said Nigeria Air will be private sector-led and driven. 
He said, "It is a business, not a social service. Government will not be involved in running it or deciding who runs it. The investors will have full responsibility for this and  "the Nigerian Government will not own more than 5% of the new national carrier. Government will not be involved in running it or deciding who runs it."
He also said that the Federal Government was negotiating with aircraft manufacturers and providers to provide fleet for the new national airline.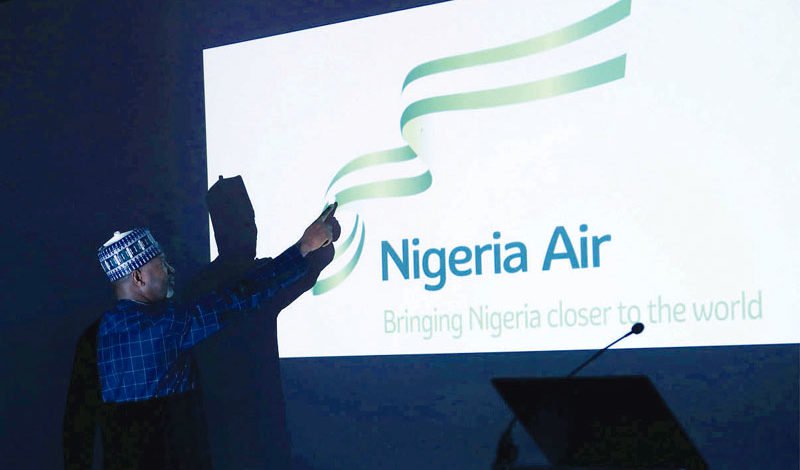 "We've been talking to Airbus and Boeing regarding the aircraft and we will be making announcements very soon. We are currently negotiating," he said. 
"It is true that 80% of carriers in Africa are non-African. Nigeria has not been a player for a very long time. We use to be a dominant carrier in the continent of Africa through Nigeria Airways. Sadly, Nigeria Airways is no more.
"Government has been quite liberal by liberalizing the sector at the tail end of the 70s and early 80s to allow private sector to participate in creating robust airlines that would serve the market, and that would transform the economy of that region. 
"Unfortunately, the stories of the initiatives which were well recognized and respected, has not yielded the desired goals of achieving a top class, competitive, efficient and vibrant carriers. With the government of Nigeria, it is extremely important that the service is provided. The reason being, there is a service that is needed and also, it will offer employment opportunities that will kick start and ginger and double up and rush the growth of the economy of Nigeria," Sirika stated further.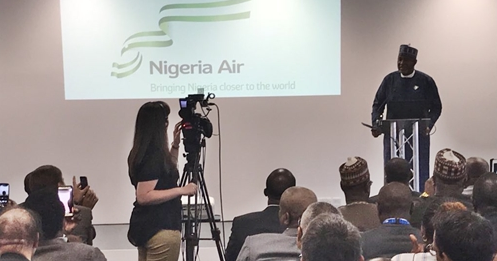 He further revealed that some domestic and international routes have been selected by the government for the new airline. 
"We have selected 81 of those routes, 40 for domestic, regional and sub-regional and of course international routes, about 41. This airline because it is a PPP, the investors put in their money and strategic partners would decide who runs the airline.
"This airline is a business and not a social service. It is not intended to kill any airline in Nigeria but complement it and promote it," the Minister said. 
He assured that the Nigerian government would fast track the IATA membership and go through IOSA audit for the new airline "soon".