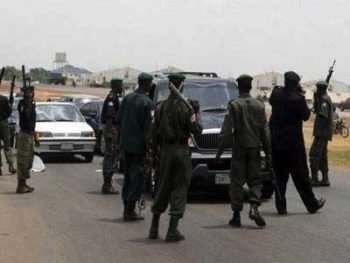 Chairman, Agriculture and Agro-Allied Group, Lagos Chambers of Commerce and Industry (LCCI), Tunji Falade has called on the federal government to put in place tighter security measures at the border posts to curb smuggling of imported poultry products and other prohibited goods.
Falade who was speaking in a chat with SHIPS & PORTS DAILY in Lagos said smuggling of imported poultry products into the country is still an active threat to businesses of local farmers.
According to him, customs effort at curbing the importation of frozen poultry products has not been effective because of the porous nature of the borders and compromise by officers.
"Customs fight against the importation of poultry products has not been very effective. It is still a nightmare for our members who are local farmers because the products are still all over the place. Customers always tell them they prefer the imported poultry products to theirs and of course that is threatening to their business.
"Minister of Interior, should focus on tightening the border posts and customs should be re-energize and reinvigorated," he said.
The LCCI boss advised that Area Controllers posted to border areas should be frequently redeployed to avoid compromise. 
He added that the idea of setting revenue targets for customs is also partly responsible for making them lose focus of its anti smuggling responsibility. 
"All those controllers that are in key areas like ports, border posts should be rotated often because if you leave them there for too long, they get entrench in the system that earns that corruption. They should move them in every six months. That will be part of the reinvigoration they should do.If they stay there too long, they will compromise.
"When you set target for customs some of them are so busy pursuing target to the exclusion of other important things like anti smuggling. Of course they can have target but not aggressive target that will compel them to do things that will not make them look at other area that matters," he said.
While urging the federal government to formulate policies that will encourage local production of poultry products, Falade said LCCI will continue to engage the government in addressing the challenges faced not only in agro allied but also in other sub sectors.