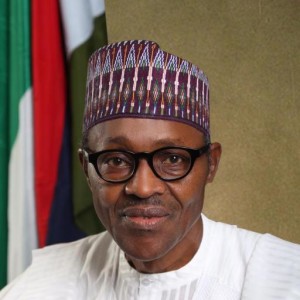 President Muhammadu Buhari on Tuesday said that the Federal Government would continue to encourage and facilitate Small and Medium Enterprises (SMEs) to promote made in Nigeria goods.
Buhari, who gave the assurance at the 9th Bola Tinubu Colloquium in Lagos, said that this was part of his administration's overall national economic policy.
He was represented by retired Lt.Gen. Abdulraham Dambazau, the Minister of Interior, at the colloquium, which had the theme, "Make it In Nigeria: Use what we make, make what we use".
Buhari said that the theme of the colloquium was apt as it was a desirable and necessary policy for the country.
"The government is serious in facilitating industries to make what we can locally and import only what is strategic to our development plans," he said.
Buhari said it was high time Nigeria looked inward to develop its economy. He said the government was looking forward to receiving proposals from discussions at the colloquium, with a view to incorporating them into the economic policy.
The President described Tinubu, in whose honour the colloquium was organised, as an outstanding politician and great mobiliser, who was effective in conceiving and planning governmental policies.