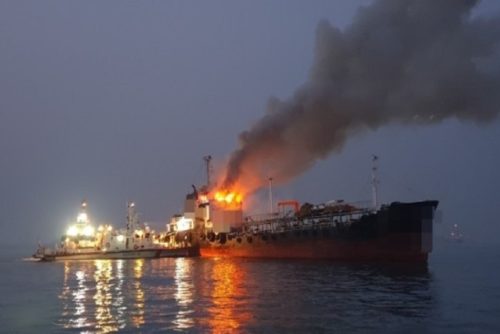 A small cargo ship carrying vehicles and tires caught fire in Sharjah's Port Khalid, United Arab Emirates (UAE) on Wednesday.
A total of 13 Indian seafarers were rescued from the vessel, with none needing medical attention, local reports said.
Firefighters managed to extinguish the fire, however the vessel was almost completely destroyed, according to photos from the scene.
In addition to vehicles and tires, the vessel is said to have been carrying 6,000 gallons of diesel.