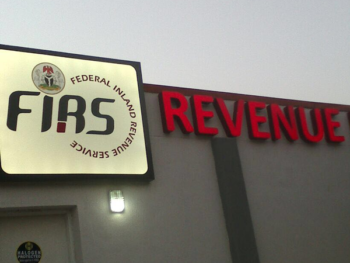 Chief Financial Officers, Heads of Finance and Tax Managers in some of the leading organisations across major industry groups in Nigeria have described the style of Federal Inland Revenue Service (FIRS), in assessment of additional tax liabilities as aggressive.
This was the summary of a study carried out by KPMG Nigeria, which was launched at a stakeholders meeting tagged: 'Transfer Pricing Audit- Global Perspective and Nigeria's Experience'.
The study reported that only 18 percent considered them friendly while 46 percent considered them aggressive and 36 percent see them as very aggressive.
It further stated: "In the case of disputes in the course of transfer pricing, 73 percent of the respondent preferred resolving it with FIRS through the decision review panel, while 18 percent consider it challenging additional tax assessments in court, and 19 percent indicate willingness to pay assessed liability."
Reacting to the outcome of the survey, Partner & Head, Transfer Pricing Unit of KPMG in Nigeria,  Tayo Ogungbenro, pointed out the need for companies to think from the perspective of FIRS and be more proactive.
"If you are well prepared with nothing to hide and you know the kind of document you have and with a good consultant you will address their aggressiveness" he added.
Ogungbenro advised that with the recent wave of transfer pricing audits, adequate care must be taken by companies to ensure that safeguards are in place to avoid costly errors during audit process.
Corroborating his view, Partner & Head, Global Transfer Pricing Service, KPMG in US, Sean Foley called on government to promote fairness and make sure that the appropriate tax is collected."