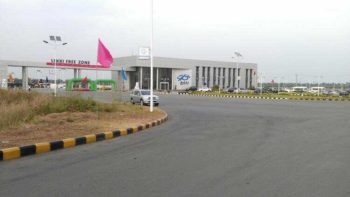 There are indications that Nigerian investors have not found operating in the Lekki Free Zone attractive, as only two of 46 companies currently operating at the zone are owned by Nigerians.
Despite the promises that came with the development of Lekki Free Zone, SHIPS & PORTS DAILY gathered that Nigerian companies have not shown the expected interest in the zone.
The free zone is a smack of China in Nigeria, as almost all the few companies currently operating there are Chinese.
A General Manager at NEPZA and coordinator of the Lekki Free Zone, Muazu Umar, confirmed that there are only two Nigerian firms currently in the zone.
The managing director of Lekki Free Zone Development Company (LFZDC), Ding Youguah said fear of attacks by locals has kept many companies away from the facility.