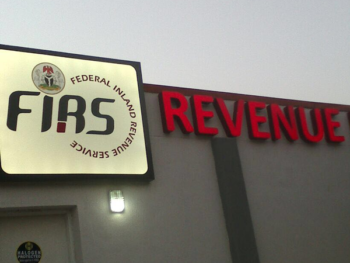 The Federal Inland Revenue Service (FIRS) has proposed a flexible tax payment method to enable domestic airlines to remain in operation as well as meet their Value Added Tax remittance obligations.
The Chairman, FIRS, Babatunde Fowler, made the proposal when a delegation of the Airline Operators of Nigeria (AON) and the International Air Transport Association (IATA) paid him a visit.
Fowler was quoted to have said in a statement on Sunday that the airline industry was challenged and that exemptions on tax issues were beyond the FIRS, but that the organisation would offer domestic airlines a soft landing.
According to him, the FIRS will give airlines a concession of two months after the billing period (M+2) to make their VAT remittances so that collections done now are swept during the upper month instead of the following month so as to give room for reconciliation and for the carriers to recoup their credit sales.
He said operators could also engage the Presidency, the Senate and the Minister of Finance on how the laws could be amended to address their challenges.
The Chairman, AON, Capt. Nogie Meggison, said the carriers had no problem with paying or collecting the statutory VAT for the FIRS, but that there was a need to look into the issue of fairness against competitors, clarity on the automation as well as a 30-day period to allow for invoicing, reconciliation and billing before payment.
Meggison added that there should be more discussion between the FIRS and AON in order to better understand the automation process and allow smooth operations for both parties.
According to him, if VAT is removed from airfares, more passengers will find air transportation affordable and the airlines will remain in business.
The IATA Area Manager, South/West Africa, Dr. Samson Fatokun, said airlines in the country had an average mortality rate of about 10 years, adding that there was a problem in the business environment.