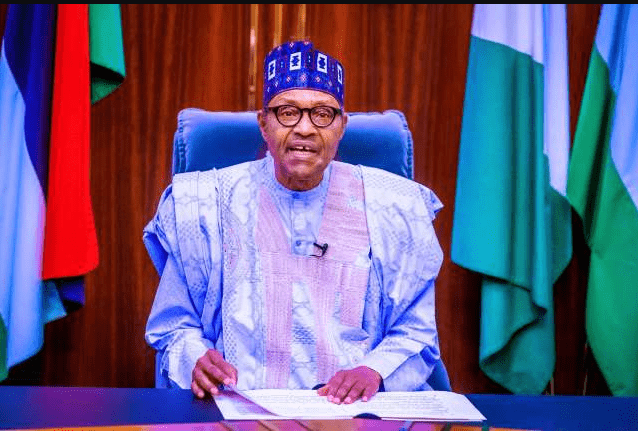 Nigeria's President Muhammadu Buhari has – for an unprecedented fourth time – refused to sign the Customs and Excise Management Act (CEMA) Amendment Bill bill sent to him for assent by the National Assembly.
Last year alone, the President rejected the amendments to the Customs Act twice – in July and October – citing disagreement with several clauses including 4(b), 7(2), 7(3), 10(1)(a), 10(1)(b), 12, 14(1)(g), 16(3), 17(4), 18(1), 18(3), 18(6)(c), 111(3), 165(5)(a), 170(1)(a), 171, 175(1)(2), 180, 181, 184, 189, 194, 279 and 181.
The proposed legislation, which was the first amendment to the Customs Act in over 64 years, was expected to introduce fundamental changes to the operations of the Nigeria Custom Service (NCS).
The bill was recommitted to the Committee of the Whole at Wednesday's plenary for reconsideration by the lawmakers.
The proposed legislation was recommitted alongside three other bills, which were returned to the Assembly by the President after declining assent.
The bills were Arbitration and Conciliation Act (Repeal and Enactment) Bill, 2019 (HB.91); Federal Medical Centre, Okigwe (Establishment) Bill, 2021 (HB. 1603); and Federal University of Health, Sciences and
Technology, Enugu (Establishment) Bill, 2021 (HB. 1604).
Presenting the recommitted bill for consideration, the Chairman of the House Committee on Customs and Excise, Leke Abejide, gave two reasons for the President declining assent and returning the bill to the House.
Abejide said, "This bill is not new. It came the first time and was adjusted. It came the second time and was adjusted. This time, it is only one clause that was in the original and was omitted from the amendment bill.
The other area, we already dealt with it the last time.
"The Ministry of Finance complained that the Chairman of the Board should be the Minister and not a retired Deputy Comptroller General of Customs and we corrected it here. Anywhere in the bill where the board Chairman appear, it was supposed to be changed to Minister. But when they were doing the clean-up, they didn't change that."
Thereafter, the House approved amendments to clause 1, 4,12,184 and 212 and is expected to be transmitted again to the President for assent.
Copyright Ships & Ports Ltd. Permission to use quotations from this article is granted subject to appropriate credit given to www.shipsandports.com.ng as the source.