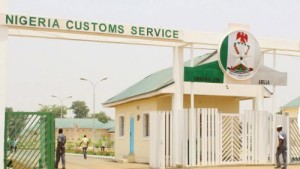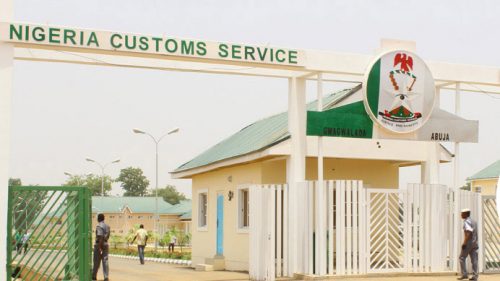 The Federal Operations Unit (FOU) Zone 'C' of Nigeria Customs Service has said it recorded 41 seizures of contraband worth of N543.18 million in the last two months.
The Area Controller in the zone, Alhaji Bukar Amajam, announced this at a press briefing in his office in Owerri.
Amajam said that while 20 seizures with Duty Paid Value (DPV) of N314.67 million were made in September, underpayment of N33.81 million was recovered in the same month
He said that 21 seizures were made in October with DPV of N228.51 million, while underpayment of N23.50 million was also recorded in the same month.
Amajam identified the items seized in September to include vehicles with DPV of N211.46 million which were intercepted along Benin axis, 287 bags of 50kg foreign rice with DPV of N8.26 million intercepted at Akwa Ibom and Cross River waterside in Enugu and Benin axis.
Others are 1,306 pieces of empty gas cylinders in a 1x40ft container intercepted along Benin axis with DPV of N71.86 million as well as 1,901 cartons of foreign Eva complexion soap worth N17.67 million.
The October seizures include 5,733 bags of foreign rice valued at N146.76 million intercepted at Benin MFUM-Eleme- Isiokpo axis.
Others are 330 cartons of Tramadol with DPV of N9.05 million intercepted in Benin axix, 8 bags of Indian Hemp and 6 cartons of Tramadol and Rophynol worth N1.18 million intercepted in Enugu in addition to six vehicles with DPV of N48.49 million intercepted along Benin axis.
Amajam said the items had since been deposited at the Customs warehouses in Enugu, Calabar and Benin.
He said that 30 suspects, including drivers and conductors, were arrested in connection with the seizures.
Amajam  expressed regret that a number of flourishing companies lost their new and heavy duty trucks to the NCS.
He said this was because of the criminal indulgence of their drivers who used the vehicles to ferry contraband from one part of the country to another and called on companies to call their drivers to order.
The Customs boss said that a brand new truck with 10 tyres belonging to one of the prominent manufacturing companies in the country was impounded by Customs on the road while moving bales of banned second hand cloths to a particular destination.
Amajam appealed to members of the public to always assist his men with relevant information on the unpatriotic activities of smugglers for necessary action.
He called on the media to assist the service in enlightening members of the public on the need to engage in genuine businesses, get proper information from customs on ways to do business and report any act of smuggling.
Amajam also advised members of the public who planned to buy car to verify claims by their agents from the Customs before making full payment to avoid embarrassment.