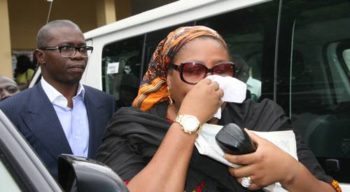 Ontario Oil & Gas Limited, which was convicted for subsidy fraud, is yet to make a formal commitment to settle its outstanding debts under a crude oil swap contract that existed between 2012 and 2014, the Nigerian National Petroleum Corporation (NNPC) said on Sunday.
The spokesperson of the NNPC, Ndu Ughamadu, disclosed this in a statement to clarify earlier information on Friday that the company had offered to pay $10 million as part of a total $184 million that three crude oil trading companies agreed to pay the NNPC after the reconciliation of transaction records.
"Contrary to information we provided earlier, which we got from our team that negotiated with the companies, Ontario Oil & Gas Limited offered nothing. In fact, the company is virtually broke," Mr. Ughamadu said. "They said we (NNPC) should take its tank farm at Oghara in Delta State. But, when it was valued, it was far below what they are owing. We are still negotiating with them."
On Friday, Ughamadu had said that Ontario had offered to pay $17 million, while Telaveras agreed to pay $10 million.
However, in his latest clarification, he said the team had corrected the figures to show that rather than Ontario, it was Telaveras, which actually agreed to make an initial tranche payment of $17.2 million within the next two weeks and $10 million in subsequent tranche payments.
He said AITEO Energy also made a commitment to pay its debt, although no detail was given as to how much the company offered.
He said the NNPC management was committed to sanitising its record books through a painstaking reconciliation of the transactions executed during the defunct crude for product swap regime.
"We will provide the public, through the media, up-to-date information on the ongoing effort by the corporation to recover all debts owed the company," he said.
The spokesperson said in line with the ongoing reforms in the industry, the NNPC management was committed to the full recovery of the outstanding $184 million crude-swap product under-deliveries.
Besides, he said, the corporation would ensure that the full value of stock of its missing petrol in Capital Oil depot which currently stands at 82 million litres amounting to over N11 billion was recovered.
The NNPC commended the two companies involved in the reconciliation exercise – AITEO Energy Resources and Televaras Group of Companies – which have registered their commitment to settle all outstanding obligations.
Copyright Ships & Ports Ltd. Permission to use quotations from this article is granted subject to appropriate credit given to www.shipsandports.com.ng as the source.