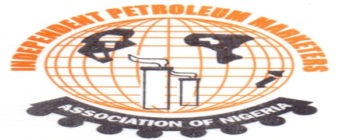 The Independent Petroleum Marketers Association of Nigeria (IPMAN) has lauded the management of the Nigerian National Petroleum Corporation (NNPC) for resuming pumping of petroleum products to the Ejigbo depot, Lagos.
The Chairman, IPMAN, Ejigbo Satellite Depot, Alhaji Ayo Alanamu, gave the commendation on Tuesday in an interview with journalists in Lagos.
Pumping of petroleum products was suspended at the depot due to repairs on the Atlas Cove- Mosinmi- Ibadan – Ilorin pipeline, bringing about sectional failure emanating from frequent vandalism of the branches.
The IPMAN Chairman said NNPC on July 8 resumed pumping of products including petrol to the depot, to avert fuel scarcity in the South-West, and to avoid the stress of going to load at the Apapa private depots.
He confirmed that his members actually commenced loading of products from the depot on July 9 to various fuel outlets in the state.
Alanamu said, "We commend NNPC for the overhaul of the depot and completion of the storage tanks repairs, to boost products availability.
"Effective loading has commenced and we appeal to the management of the corporation to always carry marketers along whenever there are issues affecting the depot."
He explained that pumping of products to the Ejigbo depot would drastically reduce the number of trucks waiting to load in Apapa, as well as the chaotic traffic situation there.
Alanamu pledged the association's collaboration with NNPC on pipeline surveillance and the crusade against oil theft within the system 2B network.
He added that IPMAN's executive would partner the Pipelines and Products Marketing Company (PPMC) Limited to ensure that members of the association promptly receive their allocations.
"We will support security agencies to win the war against oil theft. We all know the damage oil theft is causing to our economy as a country.
"Like every other responsible Nigerian, we will support every move to win the war,"Alanamu said.