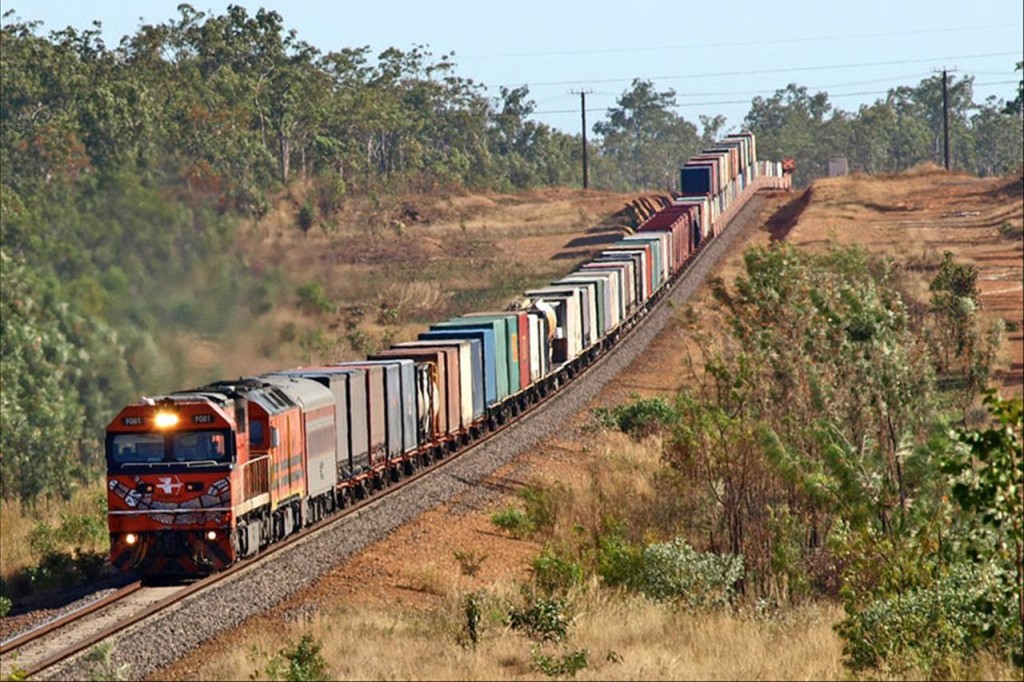 A professor of Transportation, Department of Geography, University of Lagos, Iyiola Oni, has urged the Federal Government to invest in massive transport infrastructure especially rail lines for evacuation of goods from the nation's ports.
Oni, who spoke on Thursday at an event tagged "Freight Forwarders Day" organized by the National Association of Government Approved Freight Forwarders (NAGAFF), expressed concern over proposed deep seaport projects across the country without a functional rail line.
According to him, "The essence of having good shipping environment is to have major seaports being connected by rail. It is not by using trailers to evacuate goods. We are trying to bring in deep seaports everywhere without consideration for how they will be moving their containers out of the port by rail. We need to ensure that a lot is invested in the development of maritime, rail and pipeline."
Oni, who stressed the need for the Federal Government to build modern transport infrastructures to achieve an integrated intermodal transport system, lamented that at present none of the mode of transportation including roads operate efficiently or complement each other.
He noted that an efficient and effective transportation system is crucial in ensuring sustainable freight forwarding in Nigeria.
"We need to have proper planning with transport infrastructure development. We cannot just be talking about freight forwarding practice where the road is nowhere. That is not the best practice. Unfortunately, the rail networks are virtually doing nothing. The inland waterway is not working and even the road that we mostly rely on is carrying much of the load beyond its capacity," he said. 
Speaking on the need to reposition the freight forwarding practice, Oni said the industry's reputation is still poor hence the need to build capacity of practitioners through training and re-training. This, he said will help practitioners play good advisory role to government not only on import but export business.
"We need to develop road map for effective and sustainable freight forwarding practice. Professionalising the freight forwarding industry is very critical. Freight forwarding should be practice in line with international standards so that our foreign counterpart can have confidence in us. Freight forwarders should lead national export initiative drive. We cannot be clapping on only one hand by being import dependent we also need to play good advisory role to government on export," he said.
Chairman, Council for the Regulation of Freight Forwarding in Nigeria (CRFFN) Abubakar Tsanni, assured practitioners that his administration will leave no stone unturned in enforcing the provisions of the CRFFN Act and addressing the various challenges faced by members.
The CRFFN Chairman, who represented the Transport Minister, Rotimi Amaechi also sought the cooperation of relevant stakeholders in tackling operational hiccups impeding the facilitation of legitimate trade.
In his remarks, President of NAGAFF, Uche Increase, noted that for Nigeria to revamp the freight forwarding sector, the government policy of regenerating the economy should be targeted towards creating an export driven economy and investment in infrastructure.
This, according to him, will help create more opportunities for logistics providers and freight forwarding practitioners.