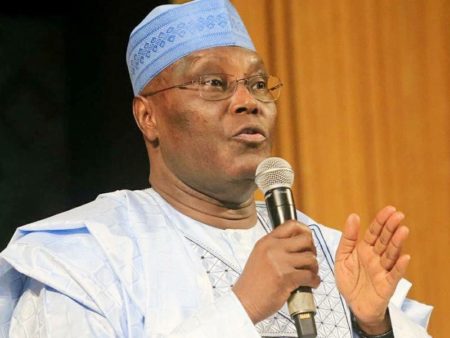 Presidential candidate of the People's Democratic Party (PDP), Atiku Abubakar, has promised to develop a new National Transport Policy (NTP) that will promote intermodalism including institutional fragmentation, intermodal regulation, and measuring transport system performance, if elected as president in the 2019 election.
This is one of the key points in the 63-page policy document titled 'Let's Get Nigeria Working Again' which was launched on Monday to officially kick start Atiku's campaign for President ahead of the 2019 election.
Atiku noted that both the 2005 and 2010 draft National Transport Policy were never considered or adopted due to poor commitment and lack of capacity.
The scaling up of transportation spending through construction and operation of infrastructure projects, the document said, will help create jobs, boost productivity and enhance competitiveness.
"Achieve policy consistency and effective regulatory framework by vesting the Ministry of Transport with policy and regulatory oversight. Develop Public Private Sector Partnerships (PPP) for the development of the transport infrastructure.
"Put forward an affordable and easily accessible transportation system that would be fully integrated across the length and breadth of Nigeria.
"Construct up to 5, 000 kilometres of roads and 5, 000 modern railways through privatization, Public Private Partnership and public investments. Encourage transportation development around the nation's agricultural and industrial clusters," he said.
Apart from transport infrastructure, Atiku also promised to improve existing port efficiency and achieve accelerated development of alternative container ports especially inland dry port.