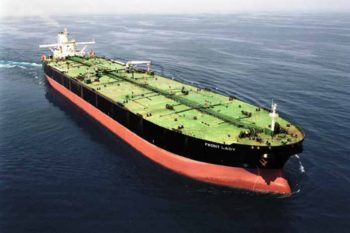 Frontline has posted a sharp 65.8% year-on-year fall in first quarter profit on the back of lower revenue and reduced operating profit.
For the three months ended 31 March 2017, Frontline reported a profit of $27.02m, a plunge of 65.8% compared to the gain of $78.91m in the same period of last year.
Operating income nosedived by 60.3% to $40.79m for the quarter compared to $102.77m in the year-ago period, while revenue fell 22% year-on-year to $177.13m.
For the reported quarter, Frontline took a vessel impairment loss of $21.2m relating to four vessels leased from Ship Finance, and gained a one-time non-cash gain of $20.6m on terminating the long term charter of vessel Front Century with Ship Finance.
The weaker financial results came amidst the tanker market weakness that is forecast to continue in the near term, Frontline said, but it believes that it is well positioned to grow its fleet in a historically low price environment.
As at March 2017, the company's newbuilding programme was comprised of four VLCCs, four suezmax tankers and five LR2 tankers. Frontline operated a fleet of 55 ships with a combined capacity of approximately 11m dwt.
"Notwithstanding near term pressure on crude tanker rates, we believe the market will ultimately return to balance as demand for crude oil continues to increase and vessel scrapping will begin to offset the negative effect of newbuilding deliveries," commented Robert Hvide Macleod, ceo of Frontline Management.
Meanwhile in March and April, Frontline obtained financing commitment from two senior secured term loan facilities in total amount of up to $221m from Credit Suisse and ING to partially finance four recent VLCC resales and newbuilding contracts.
In February, Frontline has already signed a senior secured term loan facility in amount of up to $321.6m provided by China Exim Bank and insured by China Export and Credit Insurance Corporation to partially finance eight newbuildings.
In a corporate update, Frontline said it has on 17 May participated in a hearing before the Marshall Islands court seeking a preliminary injunction against DHT Holdings, which has rejected the takeover bid by Frontline.
"Frontline seeks an order requiring DHT to set aside its poison pill and other improper takeover defenses DHT has erected to entrench itself and its management against offers by Frontline and other third-party bidders aside from the BW Group," Frontline stated. 
Copyright Ships & Ports Ltd. Permission to use quotations from this article is granted subject to appropriate credit given to www.shipsandports.com.ng as the source.