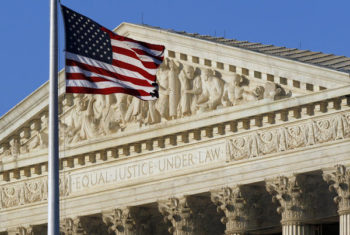 A U.S. court has rejected a last-minute effort by billionaire investor John Fredriksen's Frontline to prevent BW Group from acquiring a major stake in rival oil tanker firm DHT Holdings, DHT said on Thursday.
The New York County Supreme Court's decision means that privately-owned BW Group, led by shipping tycoon Andreas Sohmen Pao, can proceed with the sale of 11 very large crude carriers (VLCCs) to DHT in exchange for DHT's shares.
"The transaction will proceed as planned, and in fact the first ship is being transferred to DHT today, and others will follow in quick succession," Carsten Mortensen, BW Group's chief executive, said in a email to Reuters.
DHT said in a separate statement that eight of the vessels would be delivered during the second quarter of 2017, with the final two to come in 2018.
Frontline had failed to establish that the New York court had jurisdiction over BW and DHT and failed to establish a probability of success of its claim that the transaction violated Delaware law, Justice Barry R. Ostrager ruled.
The timing of the lawsuit, filed on April 18, was also "inexcusable", he added, given that the BW-DHT transaction was scheduled to partly close on Thursday.
The deal will bring BW's ownership in DHT to 33.5 percent from less than 5 percent, surpassing Frontline as DHT's top shareholder.
Frontline said in a separate court filing, its stake would be diluted to 8.9 percent from 13.4 percent if the transaction proceeded.
DHT's board twice rejected Frontline's offer, including an improved one on Feb. 28, to combine businesses at an exchange ratio of 0.8 Frontline shares for each DHT shares, as being too low.
A Frontline spokeswoman declined to comment.
Copyright Ships & Ports Ltd. Permission to use quotations from this article is granted subject to appropriate credit given to www.shipsandports.com.ng as the source.