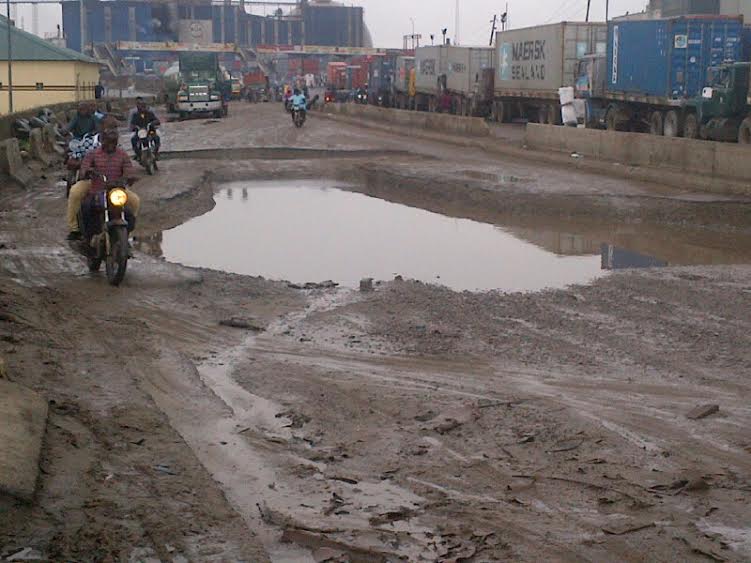 Non-release of funds by the Federal Government has slowed down the repair of the road linking Tin Can Island Port, Lagos to the Apapa-Oshodi Expressway.
An official of the Federal Ministry of Works and Housing told SHIPS & PORTS that the slow pace of repair work along the busy highway was compounding the gridlock on the port access road.
A section of the road leading to the Tin Can Island Port has been under construction for over a year, resulting in difficulty in cargo evacuation and increase in turnaround time of vessels thereby affecting port operations.
Speaking in a chat with SHIPS & PORTS, the Federal Controller of Works in Lagos, Olukayode Popoola, said, "When you give a job to a contractor and you are paying, he has no reason to delay the job because he wants to make profit as well. But when there is no payment, it will affect the contract. No contractor will want to delay any project when he has funds. I know they are working but lack of funds is a major reason for the delay.
"We will soon open it (the road). We are trying to complete the Tin can section, once we complete it, we will open the road. You know it is concrete we are using and when you pour concrete, you need to leave it for some days before you allow it to carry load."
On the repair works on the Marine Bridge linking Wharf Road and Ijora, Popoola said repair of the lane outbound Apapa would be completed in three months while the entire project will last till the end of 2021.