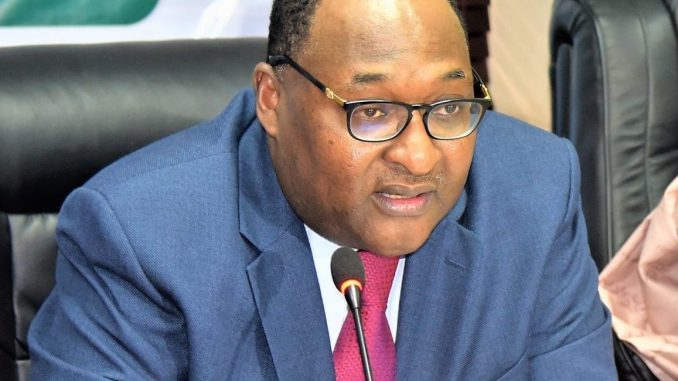 The Executive Secretary of Nigerian Shippers' Council (NSC), Hassan Bello, has called on contractors handling the Mile 2/Tin Can Island Port road along the Oshodi Apapa Expressway to speed up work especially as the yuletide season is fast approaching with volume of imports expected to increase at the port.
Bello made the call on Monday when he visited some shipping companies in Lagos.
Bello said the high cost of doing business at the port is due to huge infrastructure deficit evident in the deplorable state of the port access roads.
He said, "We are going to ask the Federal Ministry of Works to look at the road as a special road and facilitate quick delivery of that road.
"The Mile 2/Tin Can road is central and essential. So we want the construction to be fast-tracked and we will make adequate presentation to that effect.
"We know there are lots of problems. Even now, there are high costs of doing business in Nigerian ports but there is no formal increase in charges by providers of shipping services neither the terminals nor shipping companies or government institutions.
"The charges we are having is as a result of disruption and distortion by the failure of infrastructure. The roads are not just good but the Council will urge the government to pay more attention to it especially on the Mile 2/Oshodi Road. That is the major artery we evacuate cargo from the port.
"We know that people are facing many hardships but I am urging them to have an optimistic view like I have that by March we will turn to normalcy."