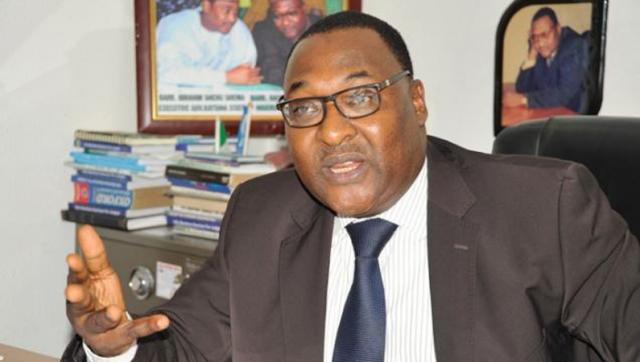 The Executive Secretary of Nigerian Shippers' Council (NSC), Hassan Bello has denied media reports (not by SHIPS & PORTS DAILY), credited to him claiming that the federal government had suspended implementation of the cargo palletization policy.
Speaking with SHIPS & PORTS DAILY in Lagos on Thursday, Bello said the position of the Federal Government on the policy, which came into effect on January 1, 2018, has not changed.
He said, "I was quoted out of context. It is not true.  There is no going back on palletization. This is a cardinal issue of ease of doing business. It concerns customs inspection. If goods are palletized, they are easier to clear.
"This is not only in Nigeria but it is happening everywhere in the world. What we are just saying is that we have noted the concerns of stakeholders and we have taken it to the appropriate authority and they have said they are going to look at the concerns of operators to mitigate whatever problem that may arise from the palletization policy."
Stakeholders including shippers have kicked against the cargo palletization policy, which they say will add to the cost of doing business in Nigeria.
SHIPS & PORTS DAILY is hosting a town hall meeting on Tuesday February 6, 2018 to discuss the new policy.