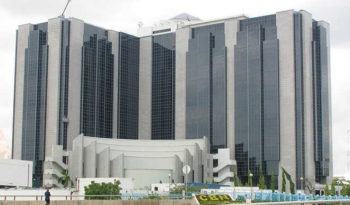 Nigeria's foreign exchange reserves fell for nine days in a row as the the Central Bank of Nigeria (CBN) on Monday, injected a total sum of $195 million into the inter-bank forex market.
According to CBN data, the reserves fell from $30,291,917,668 on June 7, 2017 to $30,209,243,589 as at Friday, June 16, 2017.
This is coming after the CBN, last week, injected over $800 million, to meet the requests of customers in the various segments of the market.
A breakdown of the intervention revealed that the Bank offered the sum of $100 million to authorized dealers interbank wholesale window, while it allocated the sum of $50 million to the Small and Medium Enterprises (SMEs) window.
The invisibles segment was allocated the sum of $45 million to meet the needs of those who applied for Forex to settle Business/Personal Travel Allowances, school tuition, and medicals, etc.
Confirming the figures in the latest round of intervention by the Bank, Isaac Okorafor, CBN acting director in charge of corporate communications, also announced a retail option submitted on Monday, adding that the results would be released subsequently.
The CBN spokesperson said the bank would continue to ensure adherence to its forex policy by insisting on transparency of all stakeholders to guarantee stability in the market.
It will be recalled that the CBN made two major interventions in the inter-bank forex market, last week, totaling $831.5 million, just as figures released by the Apex Bank indicated that it had boosted transactions at the Investors' & Exporters' (I&E) segment of the market to the tune of $2.2bn.
Also last week, the CBN, in a bid to tackle inflation, unveiled plans to mop up a total of N200.322 billion from the Nigerian banking system through a special Open Market Operation (OMO) at the rate of 16 per cent per annum.
Meanwhile, the naira continued to maintain its stability in the FOREX market, exchanging at an average of N364/$1 in the BDC segment of the market on Monday, June 19, 2017.