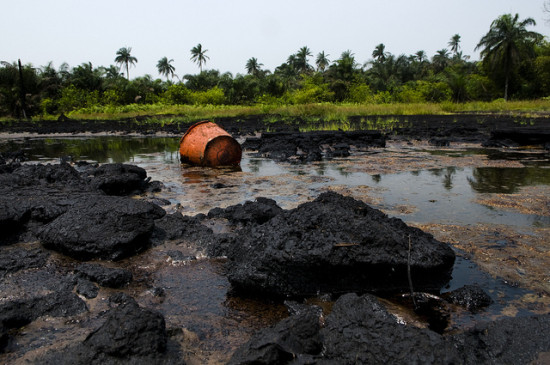 It has been argued again and again that the primary responsibility of the government is to protect the people. Any government that cannot protect its citizens against harm in their country has failed in its duty and flouted the spirit of existing social contract. This is applicable to governments at all levels – federal, state and local. Protecting the citizens is all-encompassing. It goes beyond military defence against external aggression; it includes protection against dangerous diseases and any other phenomenon that threatens the socio-economic well-being of the people. Governments in Nigeria have consistently fallen short in this all-important standard of governance. Our crisis management approach is definitely nothing to be proud about; the only exception being the united front against Ebola in 2014.
It is worrisome that the Garden City of Port-Harcourt, once known for its beauty and splendour, is suddenly spiralling into a soot city before our eyes. And when residents look above them in the day, they no longer see a blue sky; rather all they see is a dark sky, yet it is neither evening nor night, and it is not about to rain.The city is now covered by hydrocarbon elements that are not only dirty but extremely dangerous to human health. The pathetic situation has forced residents to go about their daily business with nose cover to protect them from inhaling the hazardous substance and possibly reduce their susceptibility to dangerous diseases. Medical experts have discoursed that the substance saturating the city is cancerous to everyone exposed to it. And if the current situation persists, about six million residents of Port Harcourt are vulnerable to cancer. This is clearly an emergency that should get governments at all levels on their feet. In the immediate the Rivers state government seems to have awakened to its responsibility with a sense of urgency in tackling the hazard, albeit insufficient.
The Commissioner for Information, Dr. Austin Tam-George recently announced that three firms have been shut down for operating in a manner that is injurious to the environment. Well intended move but certainly not enough in this situation. The state government is merely repeating same strategy deployed last year that did not amount to significant progress. The federal government had declared an emergency over the situation in February last year. Following the declaration a notice was issued for the temporary shutdown of an asphalt processing plant in Port Harcourt. The government also indicated that preliminary analyses of the soot samples suggest that the pollution problem was a result of open air and incomplete combustion of hydrocarbons, burning of wastes and vegetation, burning of tyres, asphalt processing and illegal artisanal refinery operations.
Plainly, the most important and fundamental step now is for the government to ascertain the immediate cause of the substance. There are diverse theories explaining the origin of the soot. Some have attributed it to the activities of the oil company and an extension of the shameful environmental degradation in Ogoniland. Others have attributed it to the activities of illegal refineries and oil bunkers as reflected in the report of the Ministry of Health. Yet another school of thought suggests that it is traceable to tyres burnt in asphalt factory, and other activities in Aba market, Abia state.
Until the government identifies the cause of the substance, we might only be dealing with symptoms leaving out the root cause of our predicament. Nevertheless, it is clear that the enforcement of environmental laws is highly deficient in Nigeria. Around us are diverse environmental challenges without adequate strategy to deal with all. In particular, the National Environmental Standards and Regulations Enforcement Agency (NESREA), Nigerian National Oil Spill Detection and Response Agency (NOSDRA), need to find a lasting solution to this pollution. It will be an indictment on the capability of these agencies if we cannot agree on the immediate and remote causes of this pollution, and permanently address the situation.
Now that the city is covered by soot again it will be completely unnecessary for the federal government to declare another emergency that will only come with a temporary shutdown of asphalt processing firm. Nevertheless, it behoves the government to intervene and find a lasting solution to this problem. It will be utterly insensitive to allow Port Harcourt suffer this fate while Ogoni remains devastated and perennially neglected. Whatever is causing the soot, so long as it is not coming from another planet, can be identified and curbed. Let's not just sit by and watch the beautiful city of Port Harcourt, once covered with beautiful skies transformed into soot covered city.