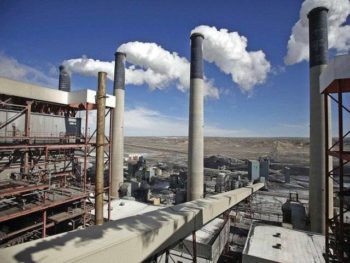 The national production of gas in Nigeria has witnessed a consistent monthly rise following the gradual decline in the spate of vandalism of oil and gas facilities across the country.
Specifically, the latest report from the Nigerian National Petroleum Corporation (NNPC) shows that the gas production rose by 55.1 billion standard cubic feet between September and November last year, representing 31.68 per cent increase.
An analysis of the figures from the national oil firm revealed that during the peak period of pipeline vandalism between April and early August 2016, Nigeria's gas production fell by 54.5BCF.
This, however, started picking up in August when the country posted a total gas production of 173.9BCF.
In September, October and November of last year, the production figures appreciated to 204.9BCF, 219.6BCF and 229BCF, respectively.
The NNPC said, "Pipeline sabotage in the country continues to reduce due to the Federal Government and the NNPC's sustained engagements with stakeholders. Only 43 downstream pipeline vandalised points were recorded in the month of November as against 101 in October 2016. This also represents 78.92 per cent reduction relative to November, 2015 (that is 204 vandalised points)."
The NNPC also said, "In October, 2016, there was 56 per cent drop in the number of pipeline vandalised points relative to September, 2016 (from 179 vandalised points in September to 101 in October)."
Similarly, the Minister of Power, Works and Housing, Babatunde Fashola, confirmed recently at an event in Abuja that the decline in vandalism had prompted a rise in electricity generation and noted that this would be much better if vandals desisted from pipeline vandalism.
Fashola had said, "As the gas lines are back, we can immediately recover 3,000MW of power in addition to the 3,500MW that we have now. So, we will automatically be going to over 6,500MW. Therefore, we will continue to appeal to them in the way that the President and the Vice-President are appealing."
Meanwhile, the NNPC noted that a total of 229BCF of natural gas was produced in the month of November 2016, translating to an average daily production of 7,629.90 million standard cubic feet per day.
It stated that for the period of December 2015 to November 2016, a total of 2,628.41BCF of gas was produced, representing an average daily production of 7,184.14mmscfd during the review period.
It added that production from the JVs, PSCs and NPDC contributed about 67.82 per cent, 24.31 per cent and 7.87 per cent, respectively, to the total national gas production in November.
"Total gas supply for the period December 2015 to November 2016 stood at 316.89BCF and 1,131.61BCF for the domestic and export market, respectively," the corporation said.
It went on to explain that from the 849.8mmscfd of gas supplied to the domestic market in November 2016, about 528mmscfd of gas, representing 62.13 per cent, was used for gas-fired power plants while the balance of 321.8mmscfd or 37.87 per cent was supplied to other industries.
"Similarly, for the period of December 2015 to November 2016, an average of 865.89mscfd of gas was supplied to the domestic market, comprising of an average of 538.04mmscfd or 62.14 per cent as gas supply to the power plants and 327.85mmscfd or 37.86 per cent as gas supply to industries," it added.
Copyright Ships & Ports Ltd. Permission to use quotations from this article is granted subject to appropriate credit given to www.shipsandports.com.ng as the source.