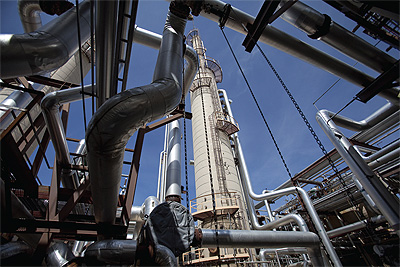 The United Arab Emirates' RAK Gas, has signed an oil and gas production sharing agreement with Tanzania's semi-autonomous region of Zanzibar, the government of Ras Al Khaimah, owner of RAK Gas, said on Monday.
It said that the agreement had been signed by RAK Gas' Zanzibar subsidiary and the Zanzibar government. Ras Al Khaimah is one of the seven emirates that make up the UAE.
The agreement is for the 11,868 square km Pemba Zanzibar Block, the statement said, adding that it was Zanzibar's first exploration project.
Zanzibar Petroleum Development Company is also party to the agreement.