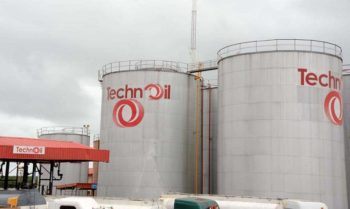 A delegation from Ghana's National Petroleum Authority on Friday visited the management of Techno Oil Ltd. in Lagos to partner on Liquefied Natural Gas and cylinder marketing in Ghana.
The head of the delegation, Sheila Abiemo, told journalist that the Ghanaian government was sourcing ideas from some countries, including Nigeria, to help Ghana to formulate policies on LPG gas and cylinder distributions to end users.
She said she was impressed with the pioneering role of Techno Oil and other private sector companies in popularising LPG consumption in Nigeria.
"We are developing a national policy on LPG in Ghana and we're seeking a Nigerian perspective because we're impressed with the strides made by some Nigerian companies in the LPG market.
"Our desire is to raise the volume of LPG consumption by up to 50 per cent in Ghana by 2030 because LPG is the way to go in domestic energy needs.''
She praised Techno Oil for its initiative in building a multi-million naira LPG cylinder manufacturing plant, to boost LPG consumption in Nigeria and other West Africa countries, describing the endeavour as great for the sub-region.
Abiemo said that companies in Ghana would be delighted to source LPG cylinders from Techno Oil to supplement increasing demands of the facility in Ghana.
The Managing Director of Techno Oil, Tony Onyeama, told the delegation that Techno Oil was currently building a 12,000 metric-ton LPG storage facility in Lagos, in its determination to popularise LPG consumption in Nigeria.
He said that his company was also building an LPG cylinder manufacturing plant, expected to roll out no fewer than five million LPG cylinders every year.
Onyeama said that Techno Oil was willing to partner companies and governments in West Africa, to achieve common goals in LPG consumption in the sub-region.
He said that despite the abundance of natural gas in Nigeria, the consumption of the commodity was still low, noting, however, that the situation would change in the near future, due to the efforts of key stakeholders to engender paradigm shift.
The company has been at the fore-front of popularising LPG consumption in Nigeria, an initiative that has attracted commendations from the Federal Government.