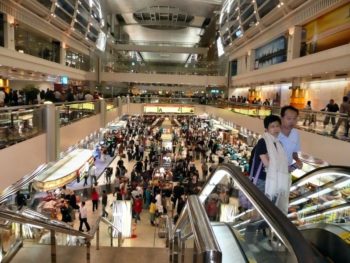 Global demand for air travel rose 7.2 percent in August, up from the 6.8 percent growth reported for July, the International Air Transport Association (IATA) said on Thursday.
IATA said in its monthly traffic update that 2017 was on course to be another year of strong traffic growth, but that the pace could slow as the year draws to a close.
"However, some important demand drivers are easing, particularly lower fares," IATA CEO Alexandre de Juniac said.
In Europe for example, major carriers have said pressure on ticket prices is easing for the first time in several years.
All regions reported solid growth in passenger volumes for the month, IATA said, with Asia Pacific's growth reaching 9.0 percent.
Capacity measured in available seat kilometres rose 6.3 percent, slower than demand, meaning load factors – a measure of how full planes are – increased 0.7 percentage points to 84.5 percent, IATA said.